2021/09/02
New Facq website with Emakina makes smart renovations a reality

Facq, the Belgian home renovation expert, has unveiled its brand-new website, created with the help of long-time digital partner, Emakina. It brings to life the beauty, expertise and innovation of their real-life showrooms, plus offers a host of online support to professional installers – not to mention an abundance of quality leads.
Emakina collaborated closely with Facq to reinvent the slick yet hard-working website to provide an end-to-end solution for consumers – from browsing and planning to installation. The new website is an inspiration and information hub for customers who want to find the perfect eco-friendly kitchen and bathroom accessories, or are looking to 'green' their homes.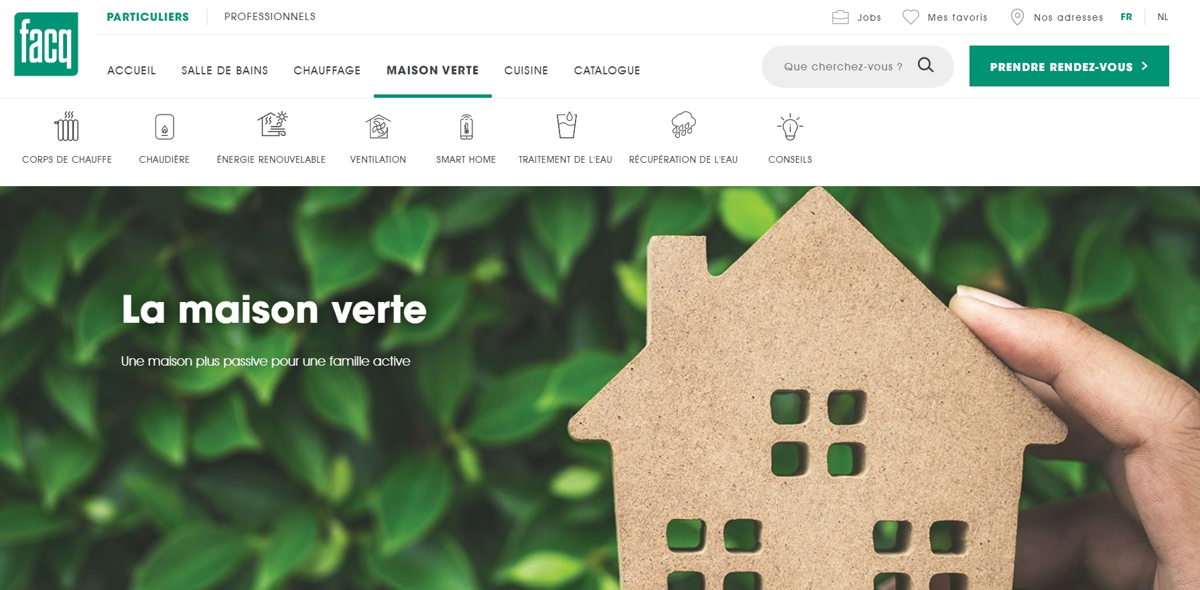 Overhauled product segmentation for joyful browsing
Emakina's insights team first got to work by delving deeper into what users want from a buying experience. Through focus groups, it discovered a wide range of customer desires. A site visitor might be a home owner dreaming of a bathroom makeover, a landlord looking to upgrade radiators, or a decorator designing a new smart home. Therefore, the User Agency worked closely with Facq to review its vast 2000-strong product catalogue and reorganise it into the areas customers typically search for.
Emakina also created buyer personas and customised user journeys. Now, when users land on the homepage, they can quickly navigate products and inspiration by room (bathroom or kitchen), heating or 'green' requirement. Alternatively, they can discover more about Facq's cutting edge solutions for smarter homes, eco-friendly homes, from rainwater harvesting and water treatment to renewable energy sources like solar power.
Crafting user journeys is done best through Emakina's agile methodology – a flexible and customer-oriented approach that covers all of Facq's products and services. Design sprints are carried out in short bursts, going from creative execution to development and testing in days.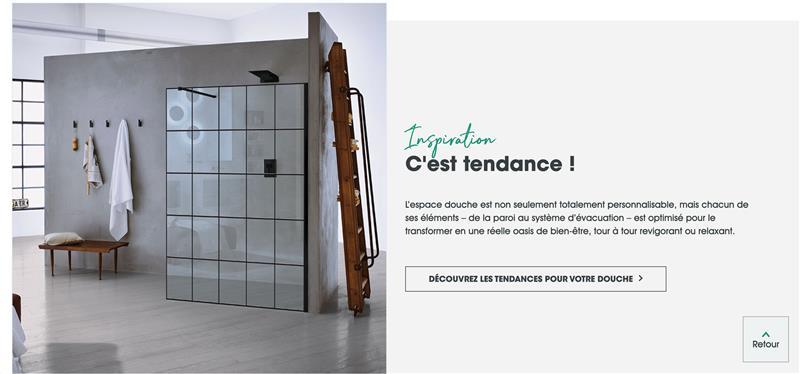 Tim Wolfs, MD of Emakina.BE: "This agile collaboration has allowed Facq to fully engage with customers online and bring over 140 years of expertise to life on a slick digital platform. We've helped them innovate in the past and have enjoyed setting the benchmark in B2C renovation inspiration online."
Remote consulting turns dreams into reality
The pandemic has forever changed how people shop – including how they plan and execute home renovations. An important focus for Facq was to streamline the process from browsing to buying to installation as much as possible – while keeping customers safe and feeling supported every step of the way.
The initial browsing stage is made fun and inspiring with pages full of the latest trends and ​ tips for every piece of sanitaryware or accessories. Favourite products can be added to a wish list (without the need to share personal information). Once a customer is ready to proceed, they can book a virtual or real life appointment.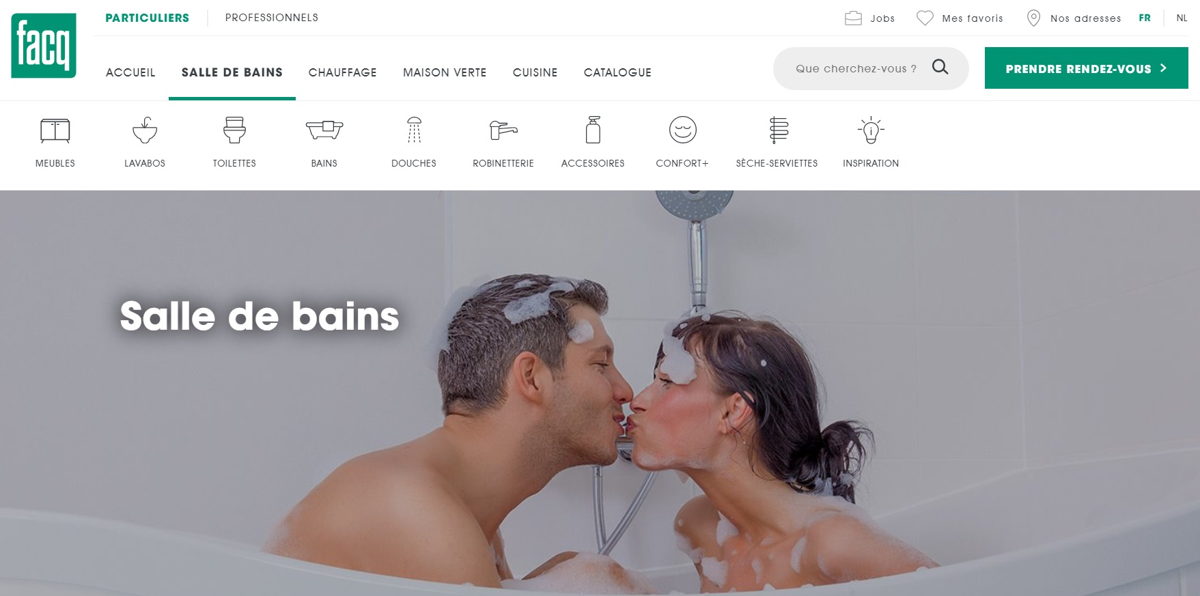 The website's new appointment booking feature replicates Facq's renowned customer service. The booking wizard gathers all their details (floor plan, measurements, product choices, etc) and puts them in direct contact with a sales expert to guide them on budget and technical details. The final step: connecting them with qualified pre-vetted installers and transparent pricing. This takes the guesswork out of renovation planning with no unnecessary surprises.
The final result is something both the client and the Emakina team is very proud of, especially considering the challenges of remote working (with a development team based in Poland).
Pascale Curias, Head of Marketing at Facq: "This huge project was possible thanks to the long-time trust we have in Emakina and the close working relationship of our teams. We are delighted with the end result which really makes Facq stand out in the market and proves that we're not only leaders in product innovation but also in how we engage with customers."