About the project
Realising ambitions in sports goods
INTERSPORT GROUP is one of the world's largest sports retailers. It's a 'house of brands' for people of all ages who want to stay active, with more than 5,500 stores in over 40 countries. The sporting goods giant chose Emakina.NL to revamp and enhance its omnichannel platform.
The challenge
INTERSPORT GROUP knows about ambition, whether it's the dreams of kids and athletes, or the way it serves its customers. The retailer wanted the same expert knowledge that people can find in store to be available online. The challenge was to create a platform which delivers this to users and generates increased revenue through e-commerce. To achieve this, we had to support local customisations, a rich content strategy and future growth.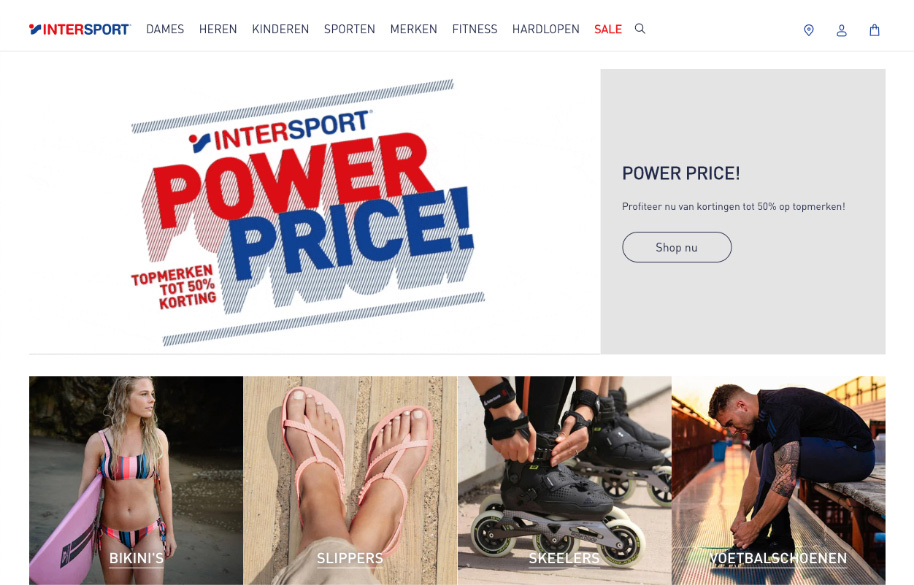 Our solution
While each online store requires standard functionalities, such as stock availability, pricing and order-processing, the technical realisation of the platform was more complex. Every country is different, from the languages its users speak to the brands they prefer and the touchpoints they choose.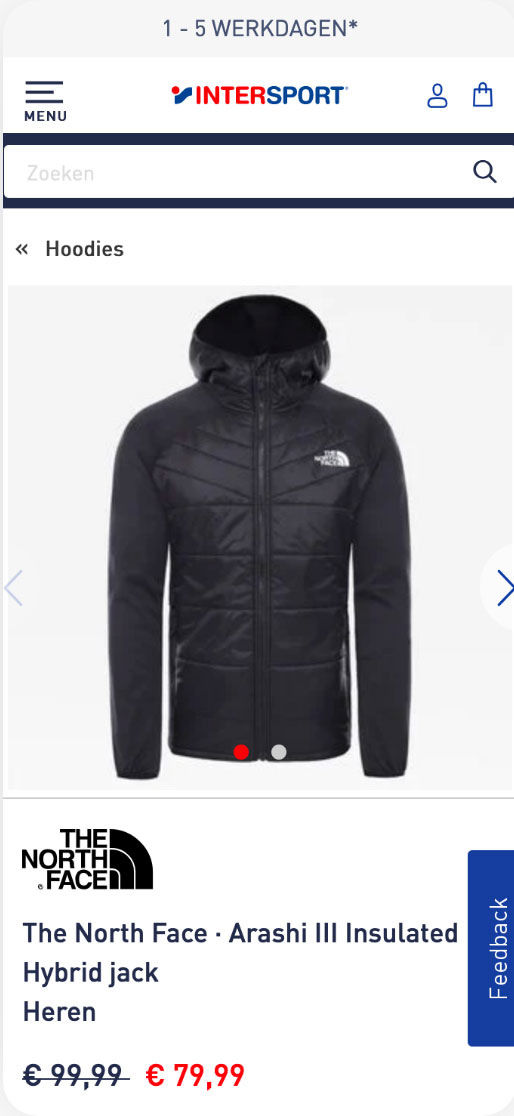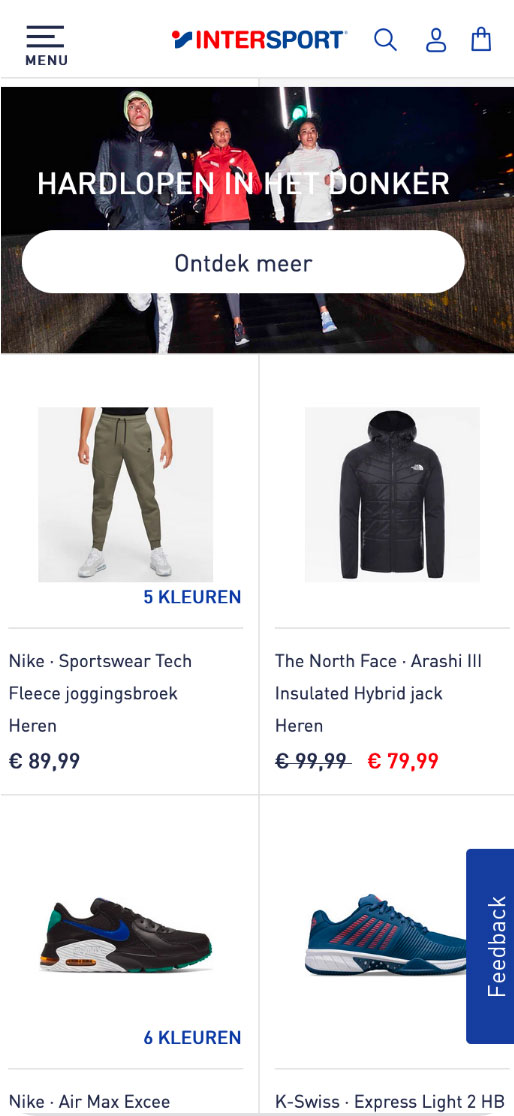 To meet their needs, we created country-specific digital stores and evolved the platform in other ways: from new checkout systems to the expansion of the integration layer. The client wanted a new look that stays consistent in the various franchise countries, while integrating multiple brands that are part of the INTERSPORT GROUP, such as The Athlete's Foot.
Emakina helped with the design and integrated Salesforce Commerce Cloud and the service layer. All sorts of useful and customer-friendly features have become part of the platform, such as click & collect, in-store kiosks with payment features, product recommendations, stock checks and reservations. INTERSPORT GROUP can now offer its users a responsive, consistent and seamless experience, with stronger customer engagement.
The technology
Emakina's solution combines multiple best-of-breed enterprise solutions, such as Salesforce Commerce Cloud and an integration layer in Mulesoft.
"With Salesforce, we can bring sport to more people. Customers can shop where and when they want and access great advice to help them achieve their sporting ambitions."
The results
Thanks to an intensive collaboration with the client, the first version went live in two pilot countries within half a year in 2017. INTERSPORT GROUP now has nine websites in eight countries, connecting over 300 stores.