About the project
Fresh web presence for user-friendly telecommunications
Multimedia provider kabelplus supplies homes and businesses with the very latest fibre optic technology. It's also a big player in the mobile phone market. kabelplus partnered with Emakina to relaunch a website that offers exceptional customer service.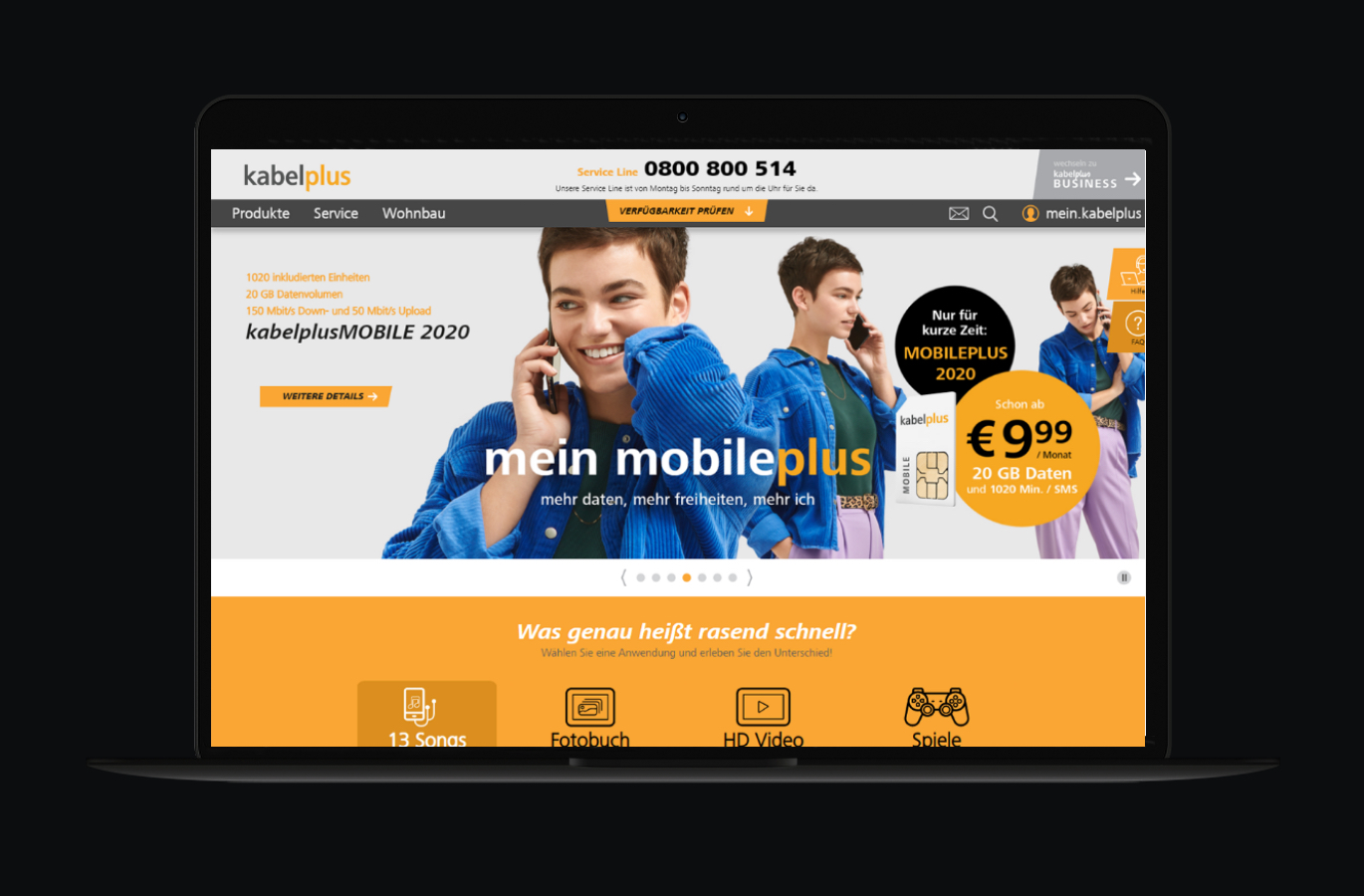 The challenge
For any infrastructure provider, smooth customer service processes are essential. The kabelplus website was several years old and no longer matched the brand's forward thinking positioning. To give users the modern, fast and easy-to-navigate experience they expect, kabelplus was in need of an digital upgrade. Since we've had a long history of successful collaborations, kabelplus asked Emakina to design and develop a new website which is as appealing and helpful to visitors as possible.
Our solution
During development, the team took every opportunity to consider the user's perspective. They realised customers want a seamless and easy-to-navigate order process. The new site delivers a fully redesigned ordering platform with its own progressive web app for top customer service.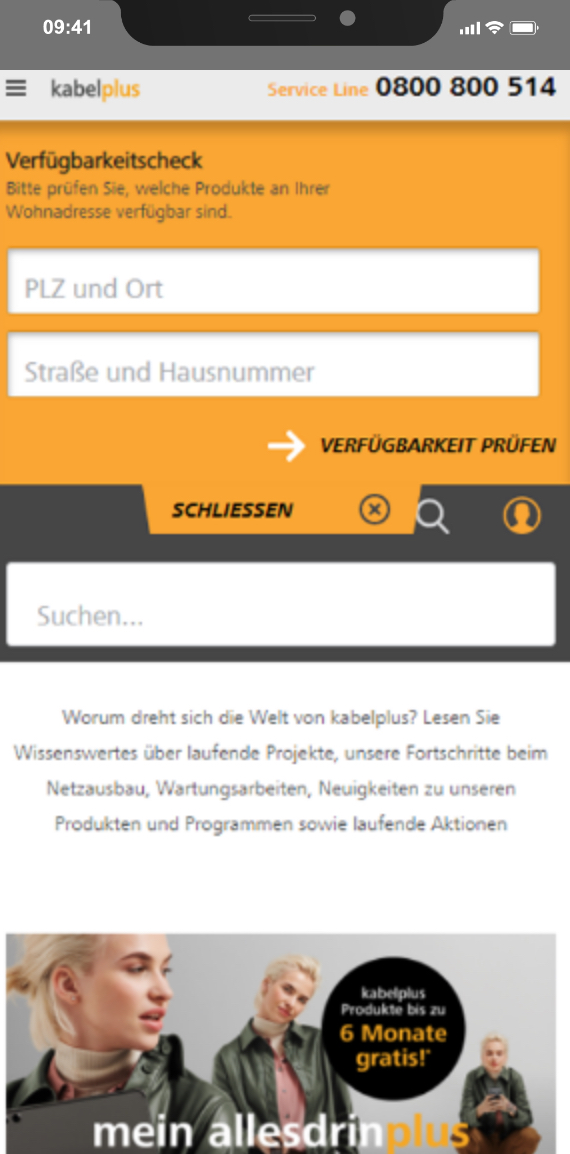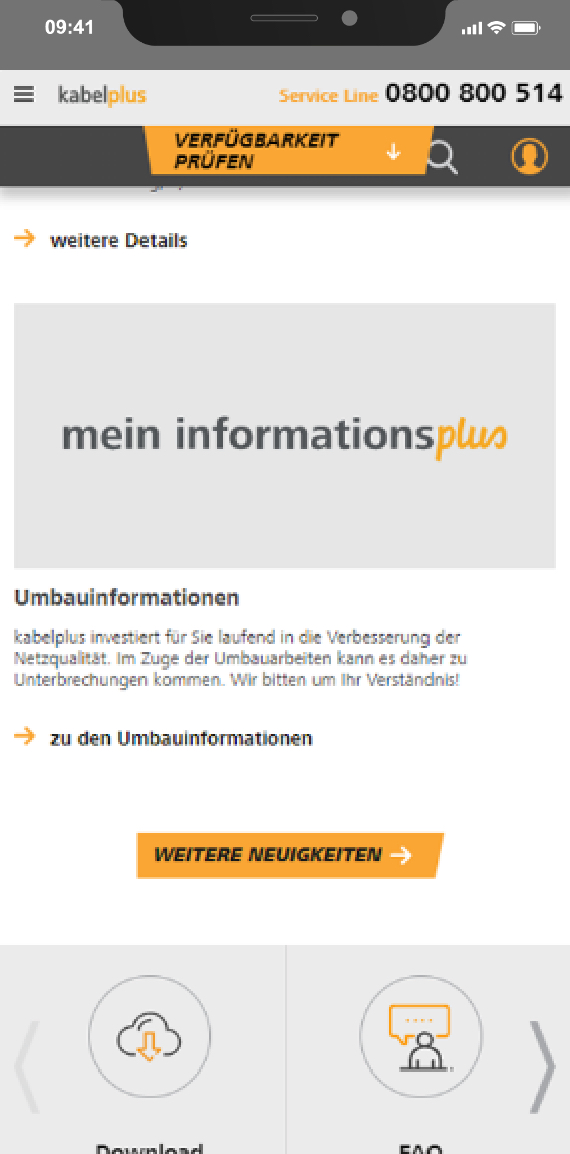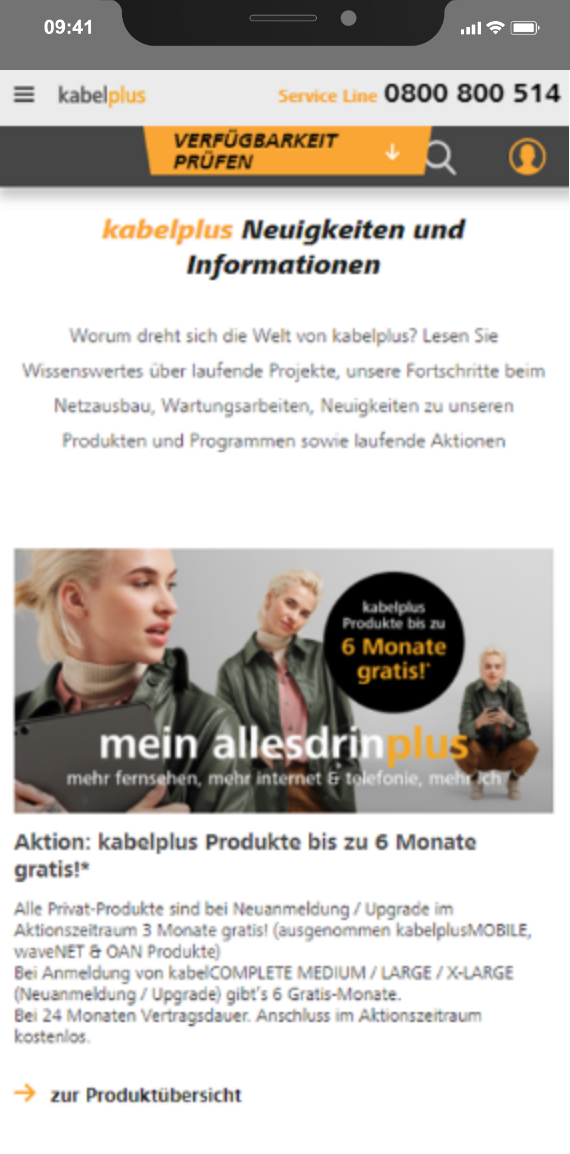 New user-friendly features were added to give a helping hand. Customers can now easily test online whether kabelplus provides a strong signal at a certain location. In addition, it's now possible to flexibly combine various components of kabelplus packages and customise individual solutions. Users can enjoy a safe, smooth experience on any device, since the complete web presence is connected to all necessary interfaces and compliant with strict security standards.
The results
The new website was launched in November 2019, welcoming online visitors with a bright and friendly design and providing information quickly and clearly. In order to enable the website to be managed as user-friendly as possible, Emakina implemented the Kentico 12 content management system.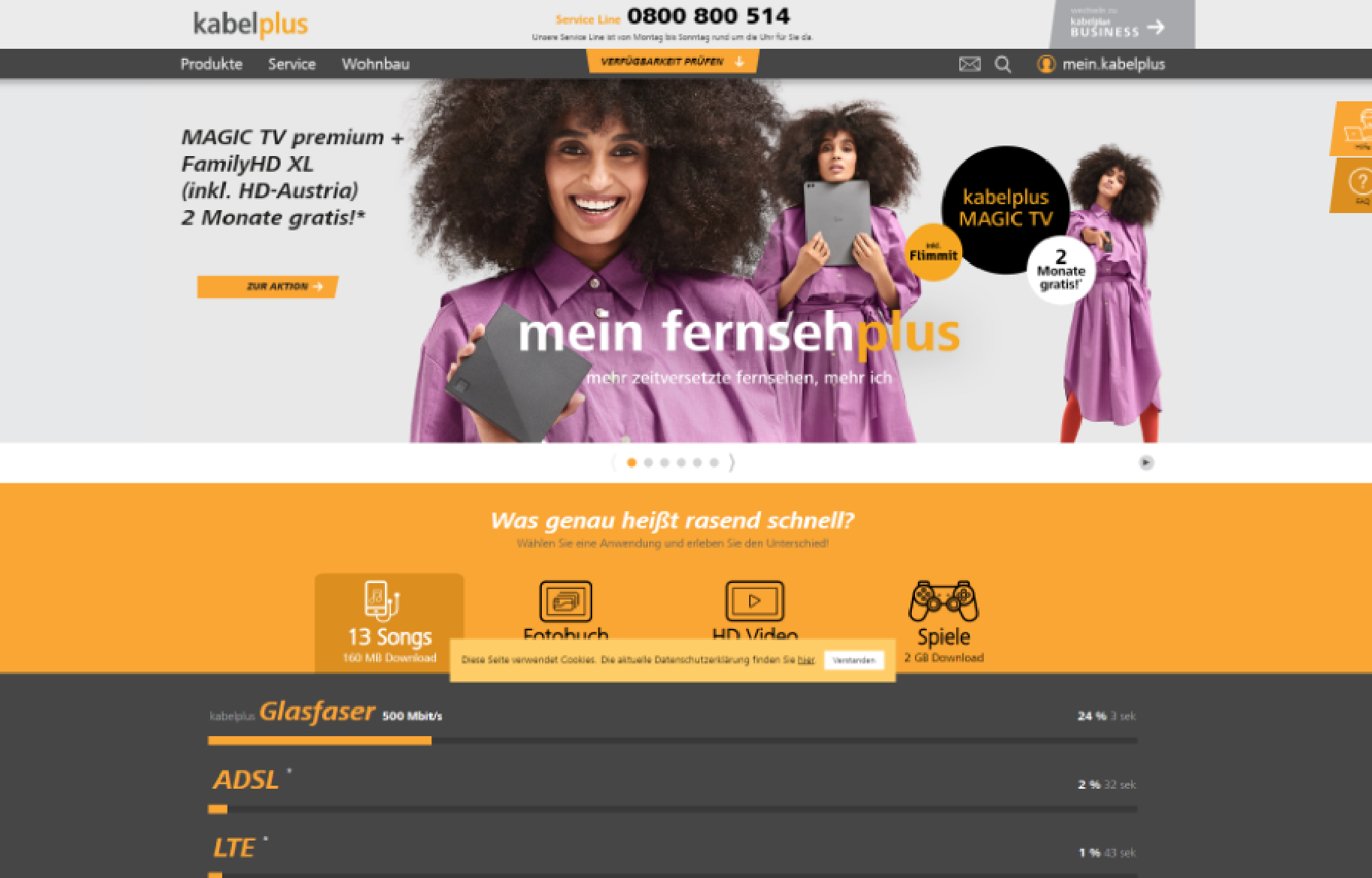 "Our customers now access the kabelplus website on many devices and complete the order process conveniently from home. It's important to us that personal contact is not lost. Our employees are, of course, still there for our customers. This is how we combine the best possible customer service with the flexibility we need."