About KitchenAid
For over 100 years, KitchenAid appliances have embodied the perfect balance between professional performance, craftsmanship and iconic design. Created in 1919, the brand achieved recognition mainly thanks to its 1930 model "K" and its trademarked silhouette. The brand's stand mixers have changed little in design since, making KitchenAid appliances immediately recognisable, bringing to mind its tagline: "For the way it's made".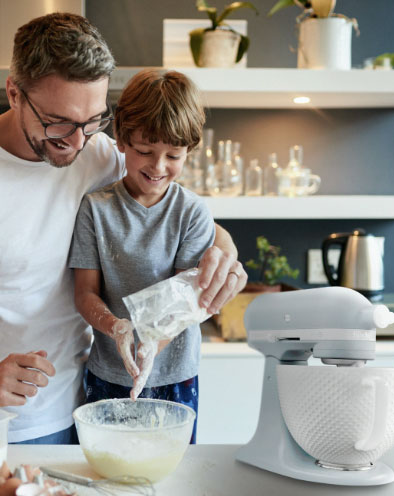 About the project
100 years of memories: the campaign of the century
Celebrating an iconic brand's centenary is a rare thing, so KitchenAid wanted to capitalise on this special occasion to raise awareness and boost sales. Thanks to inspiring storytelling, contests and promotions, our campaign managed to boost awareness by 928%, which resulted in a 58% rise in transactions compared to the previous year, amounting to an extra 2.9M€ in revenues.
Discover case