About the project
A toy story that satisfies users
With a vast catalogue of the most covetable toys and games, La Grande Récré is a one-stop destination for young and old. Known for placing a huge emphasis on quality and safety, it wanted an online presence that highlighted its long-standing toy expertise and would answer multiple user demands.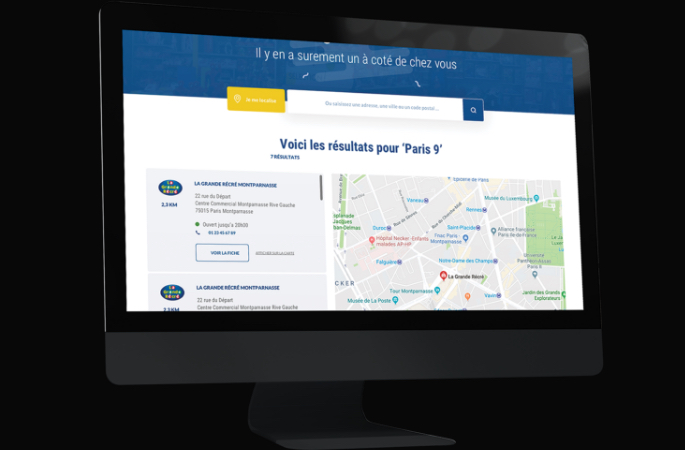 The challenge
In the toy business, there's no room for chance. When a child wants a certain toy, they wants it in a specific brand and colour – no excuses! To meet these very specific product specifications, La Grande Récré wanted to create an omnichannel experience that makes it easier to find products and make purchases.
Our solution
With 130 shops in France, La Grande Récré needed a digital platform that's connected to its physical stores in real time. We therefore set up an entire unified commerce ecosystem in which the stores and the e-commerce site can instantly communicate and monitor stock levels to help parents find the exact toy they are looking for.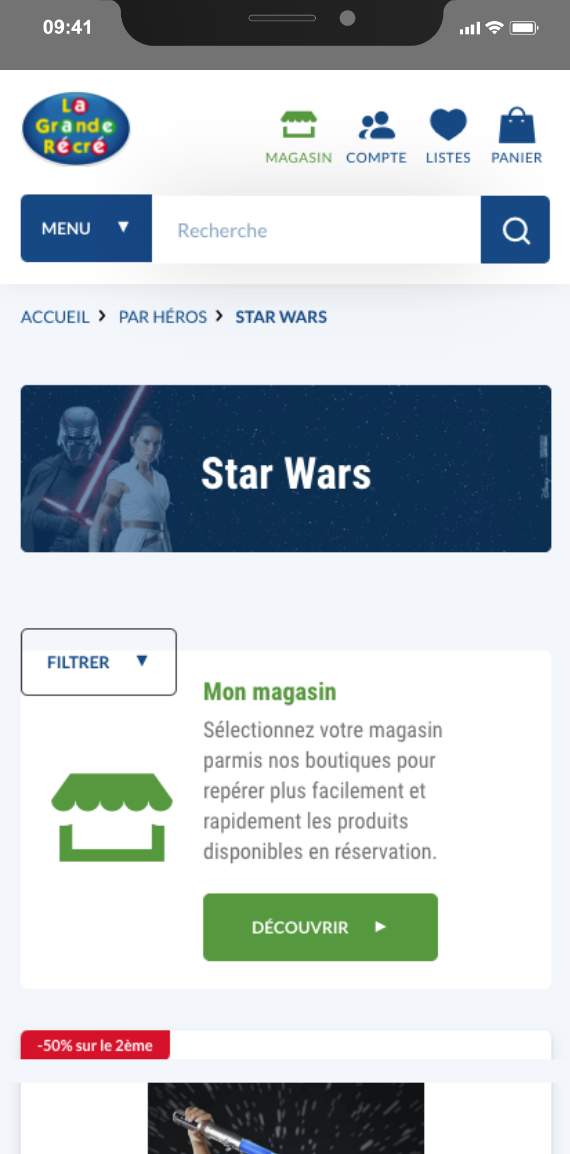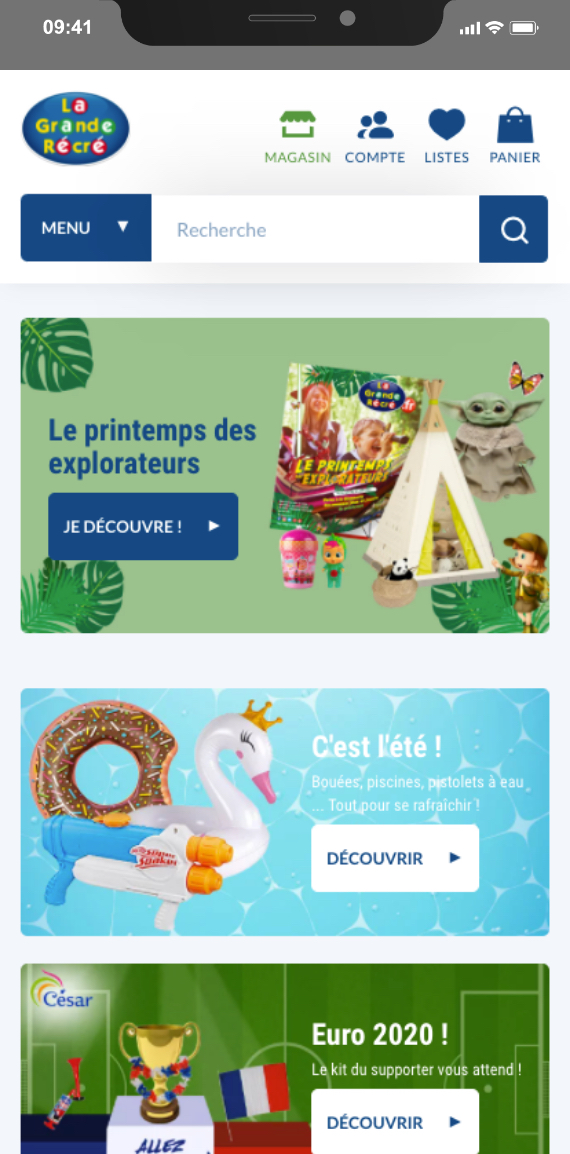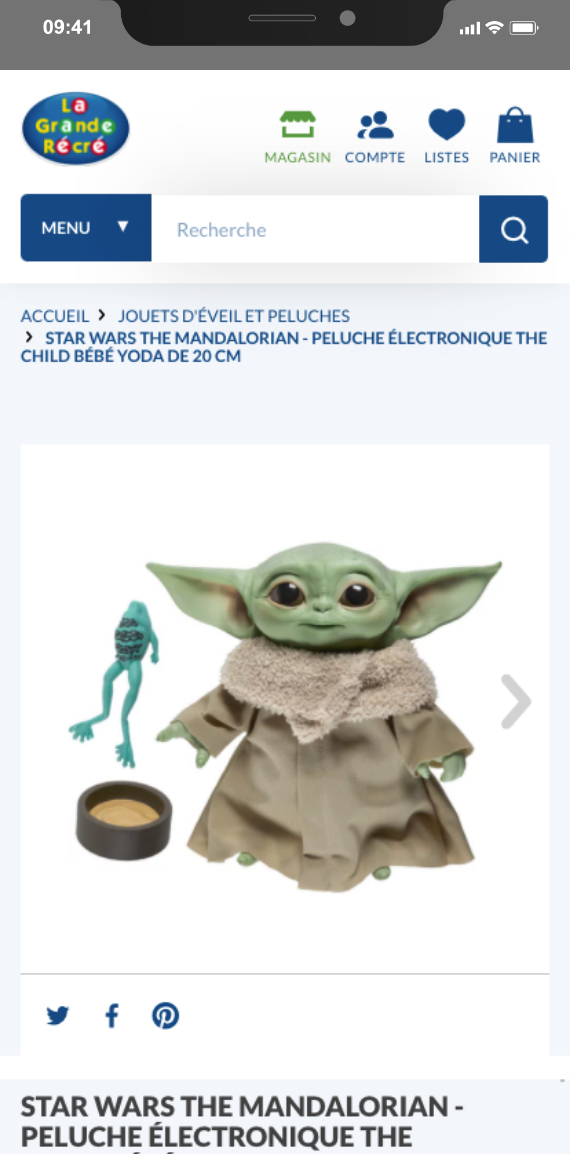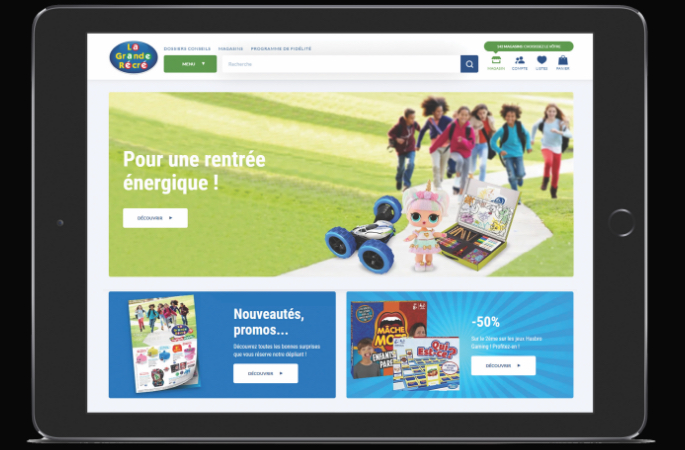 The results
The site creates an omnichannel experience that helps parents pinpoint product availability in each physical store once a location is selected. This is a crucial element for user satisfaction since users are accustomed to the quality of service and the availability of products for which La Grande Récré is known.

We have also introduced sales tablets for smoother checkouts, so that customers no longer have to pay a till points. This guarantees a much more convenient shopping experience.