About Norrmejerier
Norrmejerier is the northernmost dairy co-operative in Sweden and is owned by around 500 local farmers. Norrmejerier´s vision is to do good for Norrland – a vibrant Norrland that we can be proud of.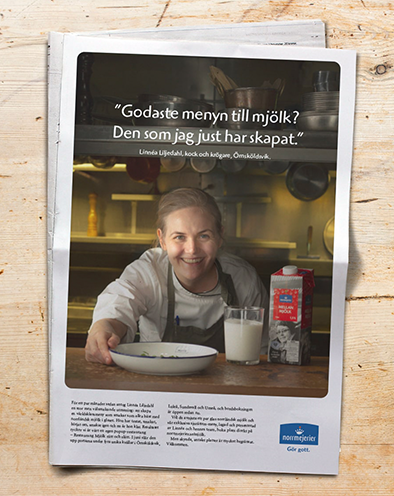 About Norrmejerier
Milk goes haute cuisine
When milk sales started declining, this was bad news for Sweden's northern cows. Milk needed a legendary rethink. So Emakina DBG and Norrmejerier got hold of celebrity chef Linnea Liljedahl to whip up a pop-up restaurant – complete with a gourmet tasting menu paired perfectly with milk from northern cows. It scored high in the talkability stakes and proved that locally produced milk deserves its place on the dining table.
Discover case