About the project
Olympic fan experience for a legendary club  
To enlarge and strengthen its fan base while boosting revenues, OM contacted Emakina with the ambition of becoming a leader in the field of digital fan experience. The new app and website were designed to offer fans a more engaging and personal club experience through gamification, as well as exclusive content and benefits. This turns OM into a lifestyle experience that extends far beyond the matches themselves.
Awards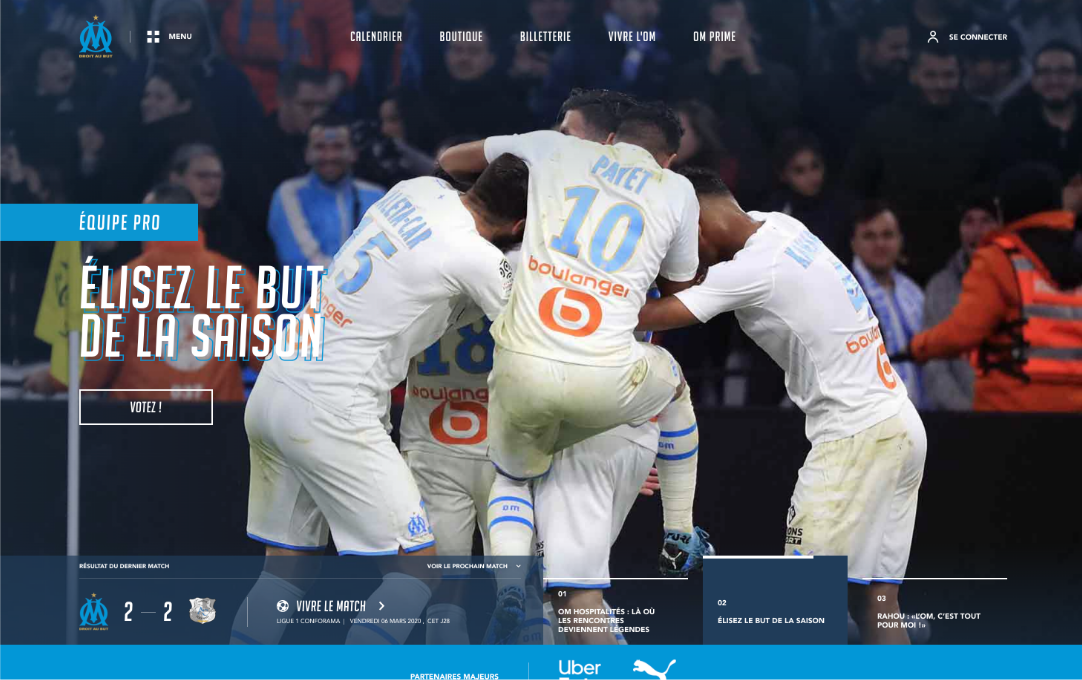 The challenge
OM wanted to attract fans and deepen connections with loyal followers through a wider and more personalised array of entertainment experiences delivered by digital technology.

The aim was to return to the top 15 in Europe and to become a leader in the field of digital fan experience, generating new sources of revenue and optimising existing ones.
Our solution
First, Emakina sought to understand the perspectives and motivations of fans of all demographics. While they may have a passion and interest in football, their attention is also caught by other sources of entertainment such as social media, gaming and TV.
We decided to take the club beyond the realm of sport into the world of entertainment, building an engaging experience through gamification and establishing it as an online brand able to seize digital business opportunities.

The innovative website was designed around the fan profiles and backgrounds. An OM Prime programme was created to given fans a more personal relationship with the team through access to early ticket sales, exclusive behind-the-scenes videos and other benefits.
The site also highlights services offered to individuals and companies (Living OM, etc). This way, the club no longer only sells tickets, but provides an entire experience before, after and around the match.

Finally, to further engage fans, a user-friendly mobile app was designed to act as a complement to the website.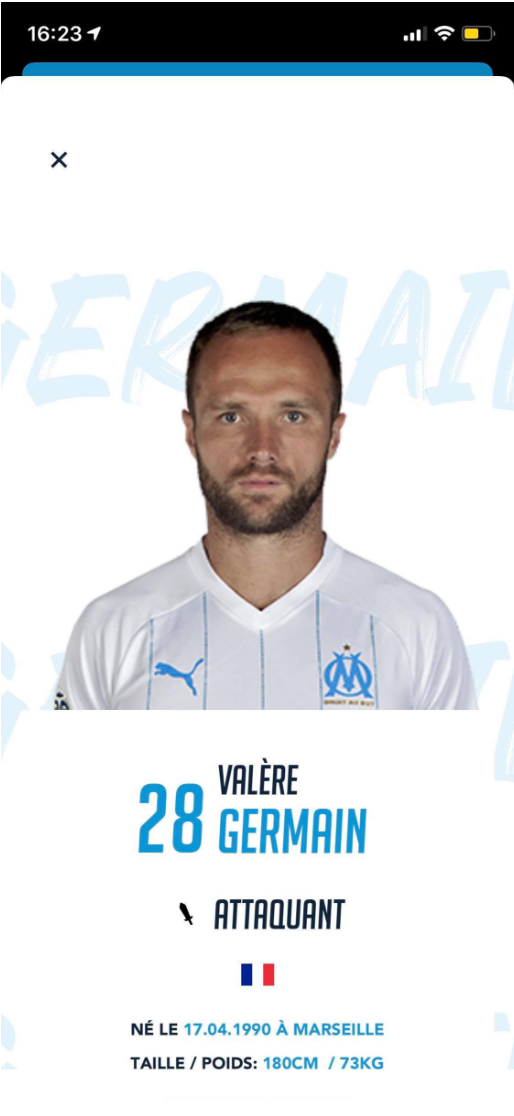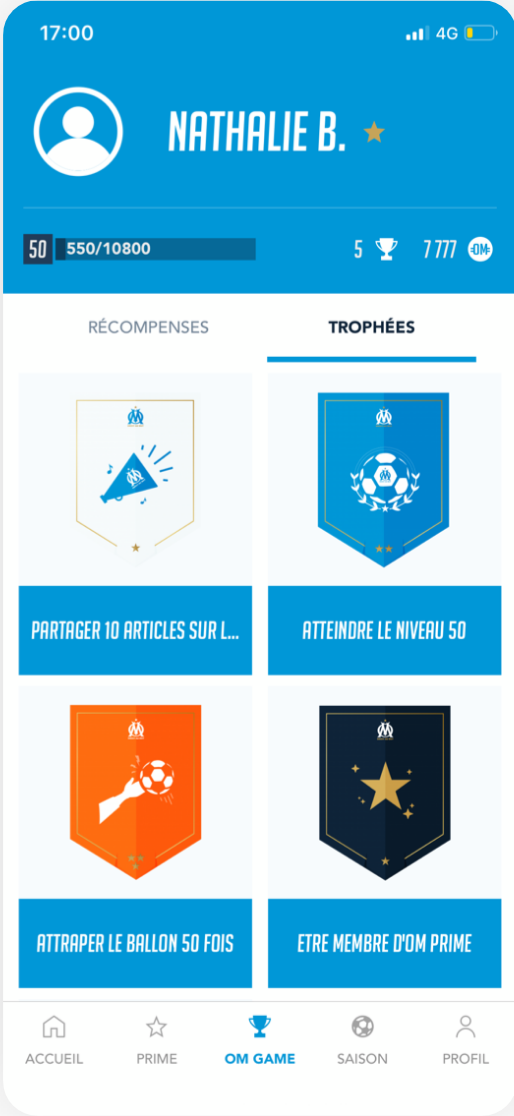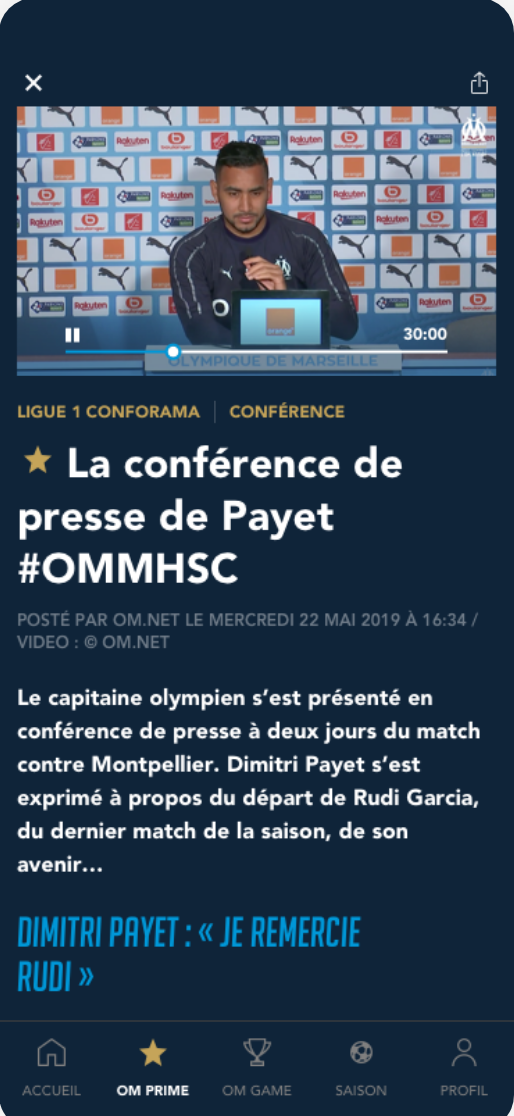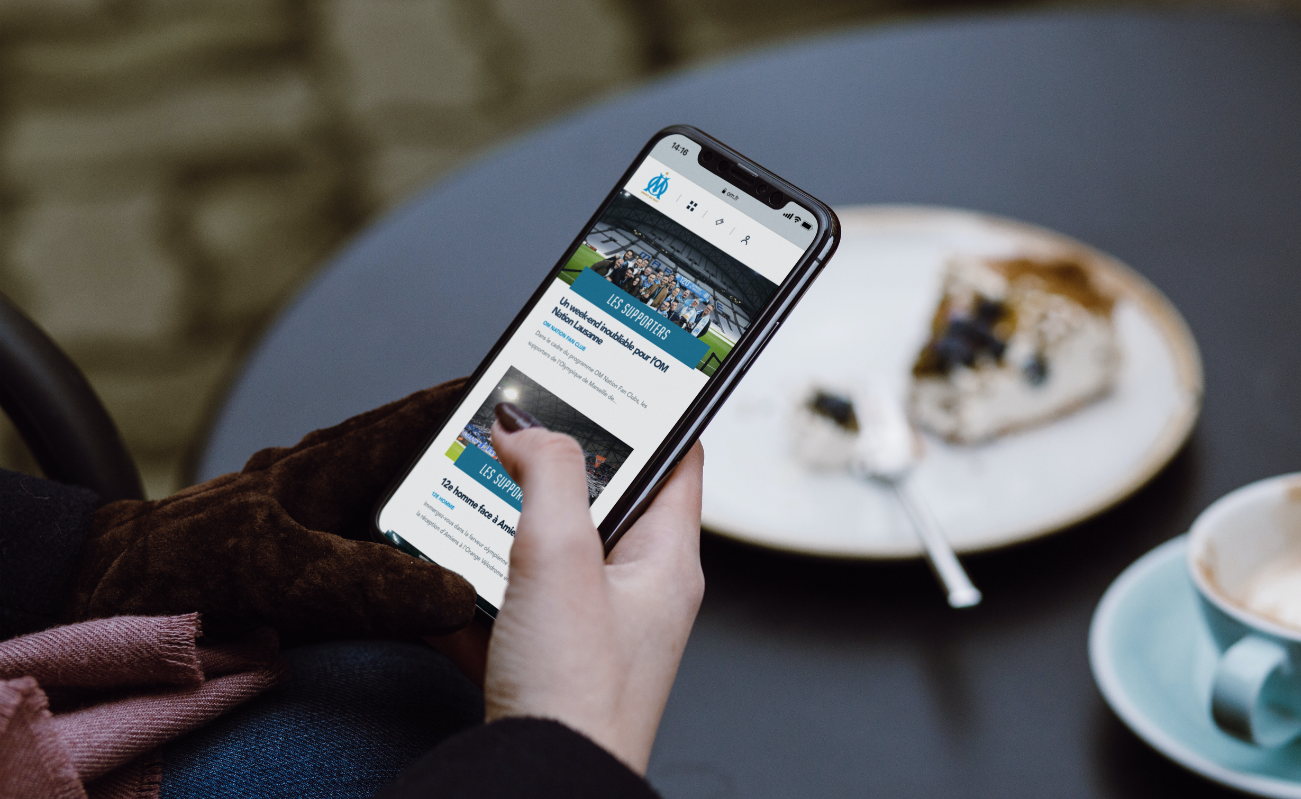 The technology
Emakina implemented Platform.sh for a continuous-deployment, high-availability cloud hosting solution. We turned to Drupal 8 for easy content authoring, reliable performance and excellent security and iOS App and Android App for key operating systems.

For Connectors and APIs, we used: Batch for automated push notification and in-app messaging, Opta for live match visualisation, DT Consulting, Reach 5 (Apple signing and connection to RS) and Weetix for ticketing.
The results
In 2020, OM brings fans closer to the game and the team, with 24/7 gaming and entertainment, content, surveys and even live match predictions.

The fan experience is no longer limited to stadiums, but happens 24/7, regardless of location. OM now manages omnichannel journeys (stadium, shop, club partners) and therefore has a better understanding of how to respond to the needs of its users.