Salesforce
Salesforce provides a comprehensive and integrated set of cloud applications that can be combined to acquire new business, manage client relationships, communicate in a highly targeted way, support customers, and sell to consumers and businesses. Extensive use of data produced throughout the cycle of interactions enables data-driven and AI-powered decision-making. About our partnership
Emakina Group has deep expertise in Salesforce's core cloud services, including B2C and B2B Commerce, Marketing, Service, Sales, Integration, CPQ, and in services that use Salesforce Einstein's artificial intelligence features. We have more than 200 experts, including 62 multi-certified project managers, and 32 architects on a mission to design integrated solutions that meet our customers' requirements.

Emakina Group teams have delivered hundreds of projects featuring Salesforce components. Over 310 of these projects were officially registered and verified by Salesforce. They proudly serve prestigious clients such as Intersport, Rituals, ECCO, Hema, Chalhoub Group, OMRON, Wolford, Hartlauer, L'Occitane, Yves Saint Laurent and Courir.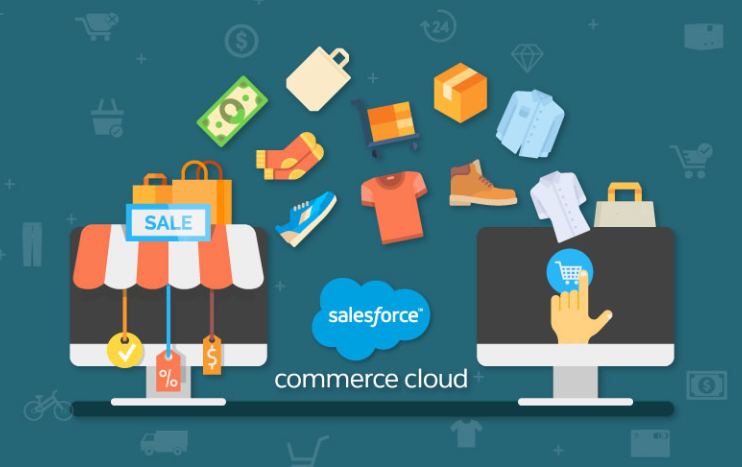 Commerce
Commerce Cloud is packed with features and solutions that will help you build your business and make it grow in record time. Design and build better customer experiences with the following features:

- Unified Shopping Experiences
- Retail Success Community
- AI-Powered Personalization
- Cutting-Edge Digital Commerce
- Commerce Cloud Order Management
- Commerce Cloud Endless Aisle
Salesforce commerce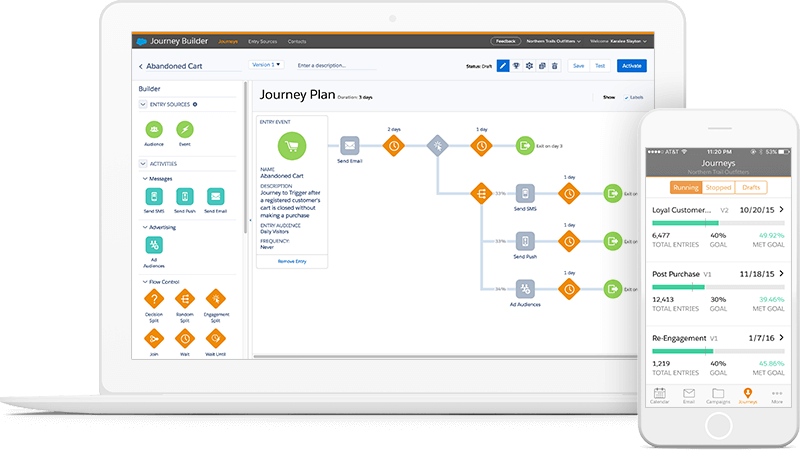 Marketing
Salesforce offerse a unified Marketing platform containing different marketing tools that work hand in hand to produce an engaging experience for both consumers and businesses alike. Our team will help you stay at the top of B2B or B2C cross channel marketing.

- Journey Builder
- Pardot
- Email Studio
- Salesforce DMP
- Data Studio
- Social Studio
- Advertising Studio
- Mobile Studio
Salesforce marketing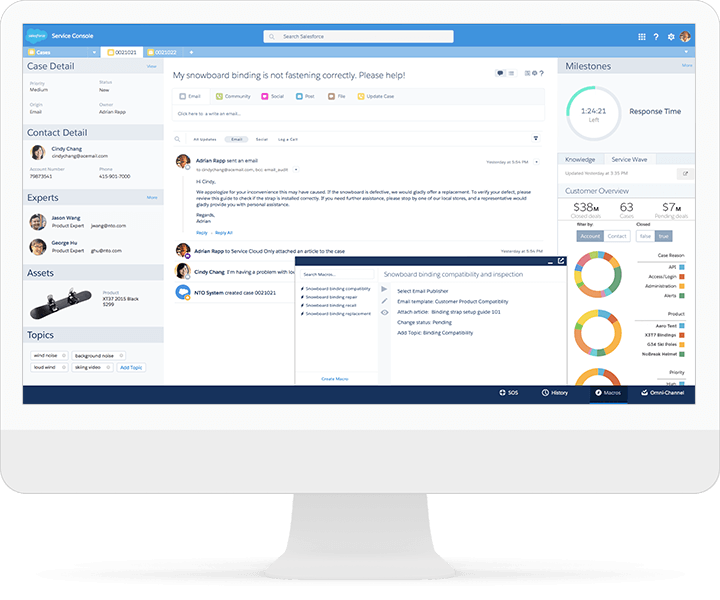 Sales & Service
Your success is strongly linked to your reputation in a more and more demanding market. Take advantage of the latest market tool to provide a unique and fantastic customer service experience. Let's our team will give the state of the art to become a multi-channel customer care company.

- Provide Multi-Channel Support
- Enhance Support Quality
- View All Related Data at Once
- Improve Onsite Support Efficiency
- Minimize Cases
Salesforce sales & services