About Boucheron
Founded in 1858 by Frédéric Boucheron, Maison Boucheron is one of the most prestigious and renowned jewellery houses in the world. It was the first to settle in Paris' Place Vendôme, leading an entire industry in its wake. With its bold, free spirit, the Maison has been a prize-winner at universal exhibitions and now shines in the world's largest capitals.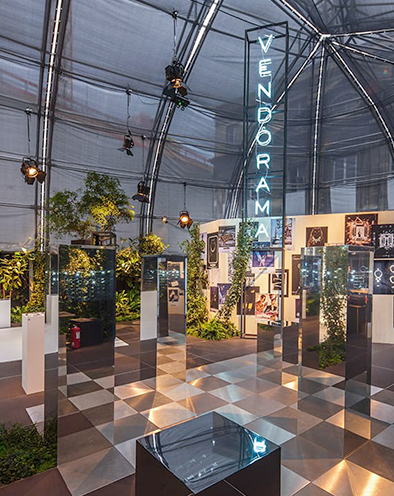 About the project
The digital celebration of a historical jewellery house
To create a link between the brand's past, present and future, we created an augmented reality experience that made its 160th anniversary exhibition — and Maison Boucheron — accessible to all. Visitors to Vendôrama were enthralled with unforgettable experiences, including a touchscreen table, three interactive books and a virtual tour by the mischievous Wladimir – the brand's emblematic cat.
Discover case