About the project
An out-of-this-world event experience
Jaeger-LeCoultre called upon Emakina to create a digital brand experience with the ambition of stealing the show at the prestigious luxury watchmaking exhibition SIHH. We created a VR experience that perfectly highlighted JLC's latest watch collection: a telescope that lets users marvel at the night sky virtually, from inside the Salon's building, while discovering new watches exquisitely displayed among the constellations.
Awards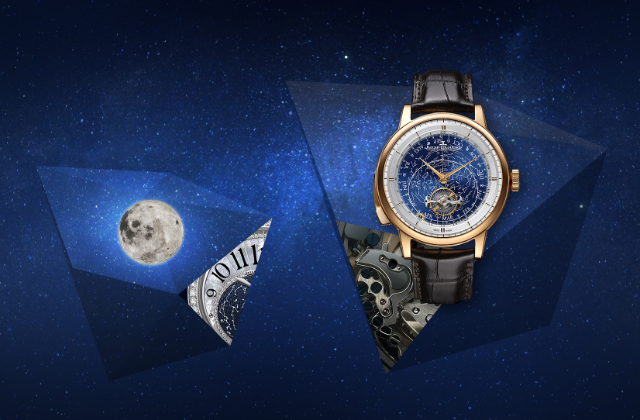 The challenge
Emakina was commissioned by Jaeger-LeCoultre to create a digital experience enhancing its brand for the SIHH (Salon International de la Haute Horlogerie) event, with one rule: the experience had to convey its marketing direction, the "astral" theme.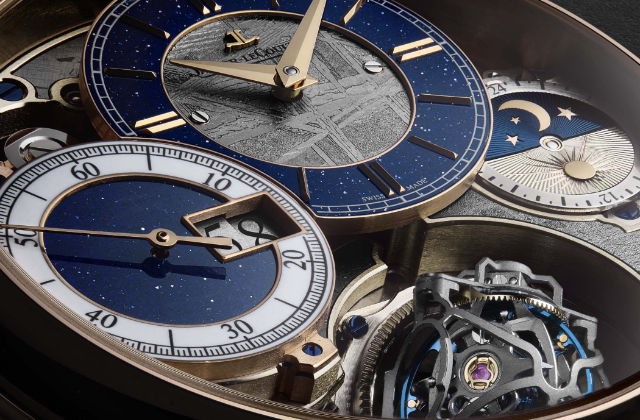 The astral theme is based on two pillars: a focus on astronomy (the movement of the stars and planets), and as well as the creativity and horological know-how of the watchmaker.

For the luxury watchmaking brands of the Richemont Group, including Jaeger-LeCoultre, the SIHH is the most important annual event to generate brand awareness and business. Each year, the Jaeger-LeCoultre stand enhances its brand image, by conveying excellence, elegance and modernity. Our Emakina team was excited to receive this creative challenge.
Our solution
The key to Emakina's strategy was to invite event visitors to look up to the sky, where they would be immersed in the vast marvels and mysteries of the universe.
The concept sprang from two sources of inspiration:

• Vintage astronomic illustrations to add a feeling of ageless history and elegance
• Polygons and geometric shapes influenced by the latest design of the legendary Atmos clock, to add a touch of modernity.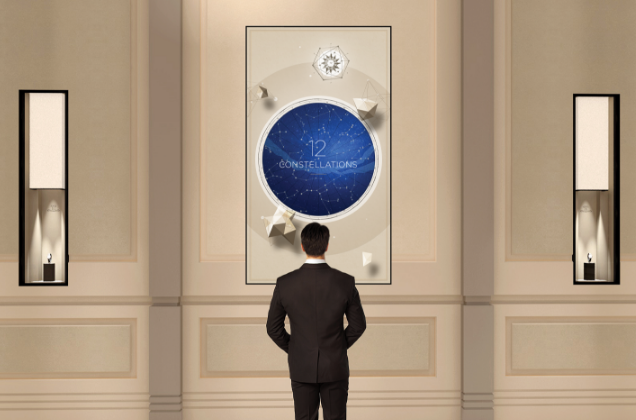 Emakina's concept shaped the client's event presence. It included the screening of an inspirational astral-themed film and a VR experience which gave visitors the chance to discover an astral world through the eye of a specially conceived, digitally-equipped telescope.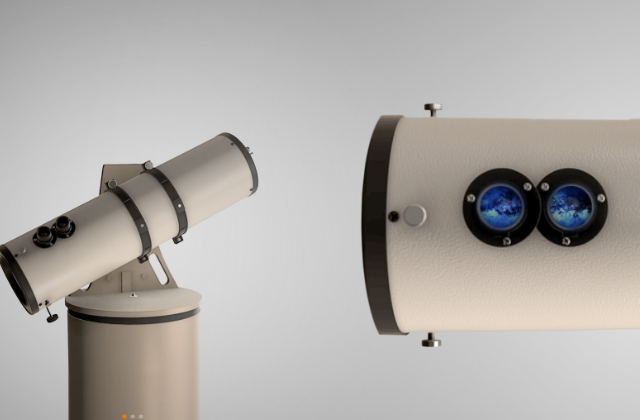 The film was created by Emakina to bring together the origins of horology, the astral inspiration and the brand's creativity, supported by an epic, uplifting original soundtrack.

The interactive telescope immersed visitors via a virtual reality app activated on an iPhone 6+. By looking through, they discovered the Milky Way, solar system and watch collection.
Moving the telescope changed the user's point of view. Seven graphical layers enabled visitors to see all the elements in 3D. The stand became a virtual planetarium – a totally immersive event experience.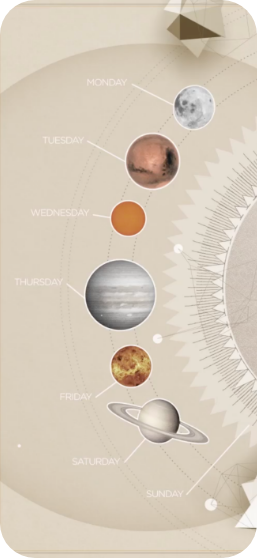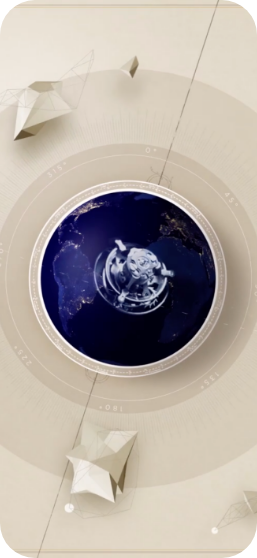 The results
The success of the experience is evident in its longevity. After being so well received by visitors at SIHH, Emakina was asked to create a twin telescope to travel around the world.