About Rivoli
A luxury footprint across the Middle East
Rivoli Group has established a reputation as one of the largest importers, distributors and retailers of luxury products in the Middle East, with over 400 stores in the region. Its portfolio of 110+ prestigious international brands is much-loved by shoppers across the UAE, Oman, Qatar and Bahrain.
The ultimate luxury shopping experience, powered by MACH
Rivoli Group has been synonymous with luxury lifestyle retail for more than 30 years. It encompasses a wide range of premium goods such as watches, eyewear, jewelry, leather accessories and writing instruments. Rivoli partnered with Emakina to improve their overall customer experience using revolutionary e-commerce tools powered by MACH technology.
The challenge
With over 400 stores and a huge product portfolio, Rivoli was dealing with a complex technology ecosystem that was unable to give shoppers the same remarkable customer experience online as they enjoyed in store.

Rivoli wanted customers to be able to order anything in just a few clicks, with seamless inventory support and fast deliveries. As a future-focused business, Rivoli knew the value of investing in a technology that is fully scalable and flexible, and would adapt to an ever-changing retail landscape. Emakina – an expert in connected commerce with a proven track record of successfully delivering headless/composable projects – was therefore the perfect partner for the task!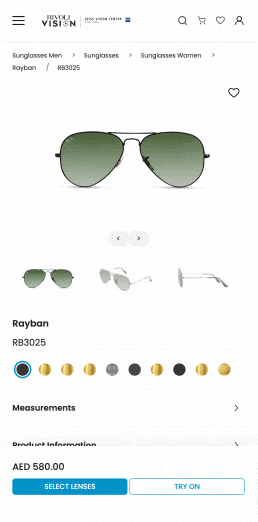 Our solution
To build and deliver a future-proof solution, Emakina had to overcome a few challenges. User experiences were overly complicated and varied greatly from retail to e-commerce. No integration with ERP for orders and inventory resulted in order errors, while a complex technology ecosystem gave no visibility into e-commerce data. The user interface also didn't make it easy to find product information.
We started our research and UX design process with a two-week discovery session that took a deeper look into competitor sites, the latest design and technology trends, and the requirements and processes of the RivoliShop andRivoliVision websites. The design approach was modular so components can be used and reused at scale, transferable between both Rivoli Vision and RivoliShop.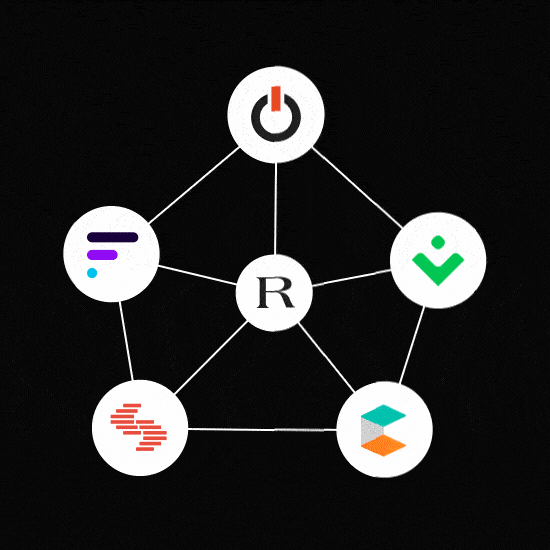 Emakina helped Rivoli in improving its customer experience through innovative e-commerce tools. As part of their strategy, Rivoli chose Commercetools and Fluent Commerce, both built on modern MACH principles.

The freedom of innovation that MACH provides means that microservices can be mixed and matched to fit customer needs, while an API-first approach ensures everything is designed around user-centricity. Some of the technology used include the Algonomy omnichannel personalisation engine, the open-source frontend Vue Storefront, and the headless content management system, Contentstack.
To top it off, to appeal to a new generation of online shoppers, Rivoli opted to use a virtual fitting software called DITTO. Shoppers can now try different eyewear looks before they decide to make a purchase.
The results
Emakina delivered a new e-commerce platform and order management system, with a redesigned user interface and enhanced customer touchpoints that increase profit on every order. Customers can now see real-time availability on shopping carts, while the Rivoli team has full visibility of stock at all times.

Projects of this scale can easily take up to a year but thanks to a great team effort (including remote work during COVID-19 restrictions), we went live in seven months. Emakina helped Rivoli to adapt to current and future technical challenges to meet their growth goals.
With the help of Fluent Commerce, Rivoli now enjoys a holistic, centralized, 360-degree view of customer orders and available inventory across all sales channels (stores, marketplaces, ecommerce storefront) and fulfillment centers. Orders can now be streamlined, filtered, processed and fulfilled in real-time, which greatly helps to increase stock range and availability.

As a luxury retailer, Rivoli has demonstrated that it's way ahead of the retail game, being one of the first brands in the Middle East and its industry to work with MACH technology.
"Thanks to Emakina, we now have an e-commerce platform that delivers the same exceptional experience online as in-store. Composable commerce has allowed us to gain great flexibility plus transparency on our stock, which allows us to offer a seamless shopping experience to our MENA clients."