About Base
Helping a mobile leader delight users with state-of-the-art experiences
BASE has been the third operator in the Belgian mobile telephony market, alongside Proximus and Orange, since 1999. The company markets its products and services through the BASE Shops, online and through indirect channels. It was acquired by Telenet in 2016 and came to Emakina for help to appeal to users in this fast-moving and volatile market.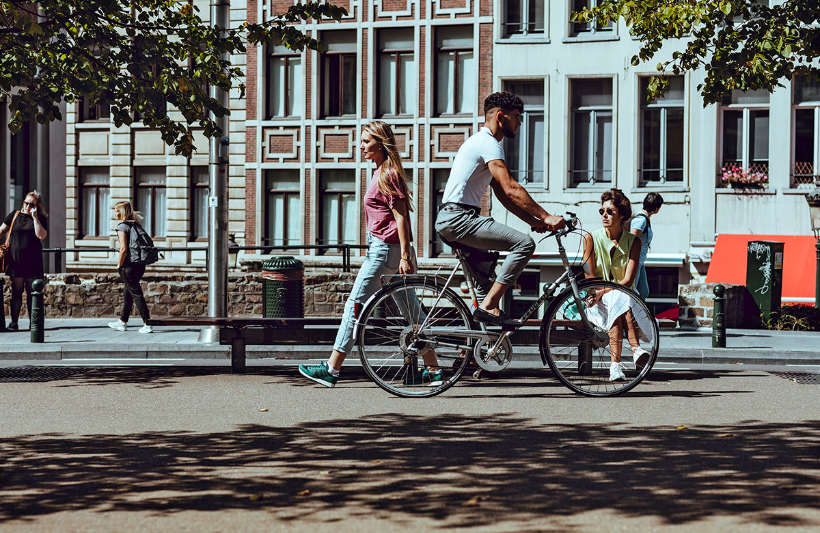 The challenge
Our aim was to guide BASE through its digital innovation via a multitude of transversal projects to delight customers with continuously cutting-edge experiences. First, we sought to allow BASE to respond quickly to the ever-growing expectations of users.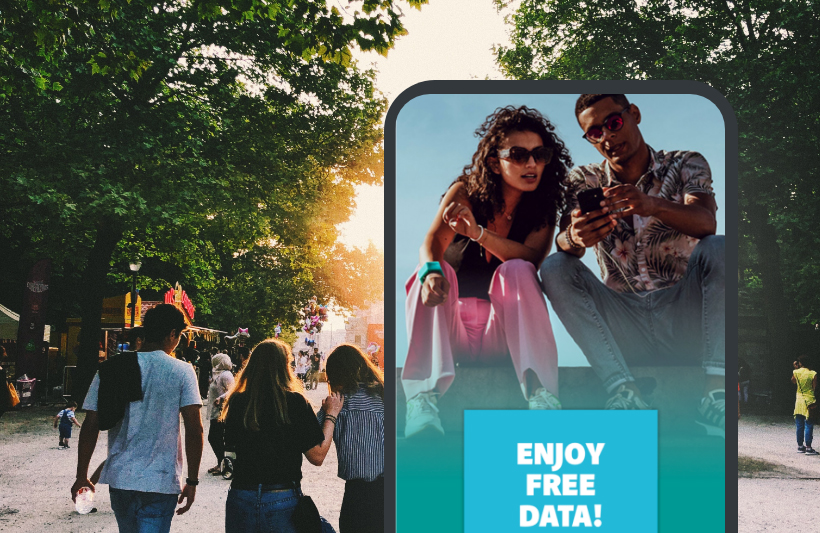 Next, we wanted to help BASE offer the best possible digital experience to all customers (B2C and B2B). To close the loop, we looked at how BASE could fully embrace and take advantage of new technologies and channels (mobile, social, etc.)
We needed to connect with a multitude of back-end systems, evaluating and introducing technologies and guiding internal adoption and sharing knowledge with the many BASE stakeholders.
Our solution
To ensure seamless implementation, we were the service provider for the entire project lifecycle, covering ideation, implementation (front & back) and 24/7 support afterwards.
The collaboration focused on the development of MyBASE (B2C and B2B). This spanned online e-services for all BASE brands, such as online top-up and postpaid saldo payment, consumption history, viewing invoices, managing automated payment, managing voicemail, managing data settings to managing third party services.
We also helped BASE to obtain fully authorable BASE brand sites with product marketing and integrated customer care, SSO, self-care, e-sales and e-services for desktop and mobile devices. To increase ease for customers, we also created a Dealer Portal (used by Apple flagship store, BASE shops & dealers) to enable the bundling of tariff plans with device purchases.
The technology
By implementing the Adobe Experience Manager CMS (versions 5.6 to 6.5), Java 8 to 11, Spring, Springboot and Angular, we helped BASE become future-ready for its customers, with state-of-the-art technologies driving its digital evolution.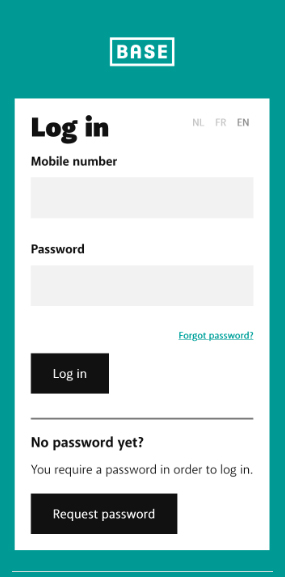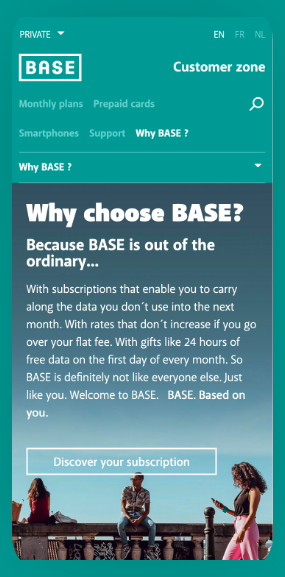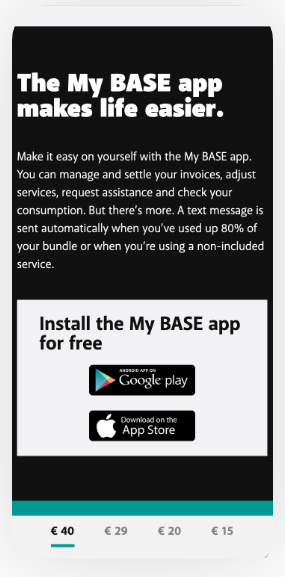 The result
In total, more than 600 projects have been successfully delivered. BASE receives high ratings from users for its level of service. The number of calls to the help desk have been reduced drastically by 50% as customers clearly benefit from user-friendly platforms and services.