About Air Canada
Celebrating Canada's art of living
Emakina's mission was to flip tourists' perception of Canada on its head. Not just a place for long summer holidays, we wanted to boost low season ticket sales by positioning it as an ideal short city break. We did this by highlighting Canada's exceptional quality of life, the positivity and warmth of its people, and that it's an all-round great place to live in.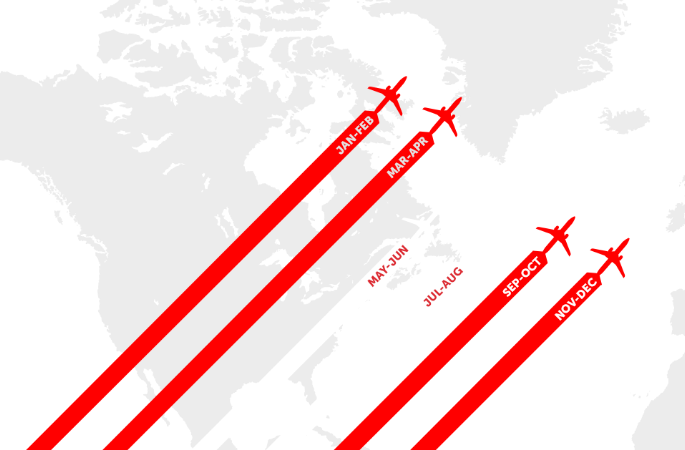 The challenge
Canada is a popular tourist destination for long summer holidays – but not the first place tourists think of for a weekend getaway or short break. Air Canada asked Emakina to change this user perception to help boost low season ticket sales with a tailor-made destination marketing strategy.
Our solution
Canada is a place that has perfected the art of living (art de vivre) – regularly claiming the top spot for the country with the best quality of life. Our campaign insight was that, even during the winter, the warmth of Canadian people more than compensates for the very low temperatures. From tobogganing in Nova Scotia to sampling Kelowna's diverse food scene, there is so much more to explore than a day at the lakes.
Following the logic of attention marketing, the activation campaign partly relied on interactive bannering and was rolled out in phases. Firstly, high-impact banners grabbed the attention of visitors searching for hotels in Canada and the USA on Tripadvisor. Then, a targeted banner campaign in real-time bidding enabled more precise targeting.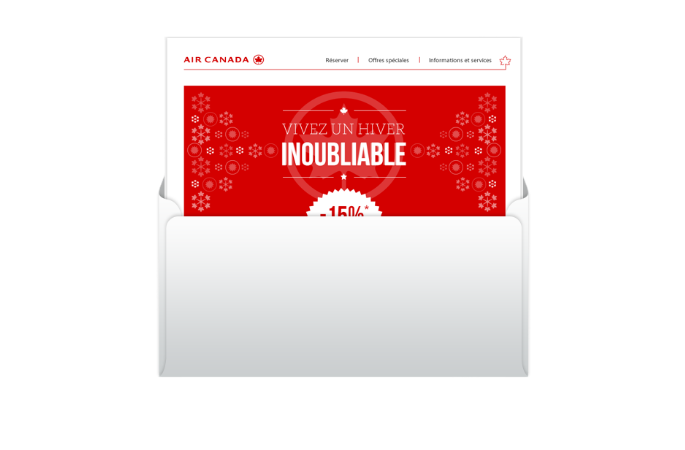 Together, we also created a monthly newsletter, for which Emakina developed the CRM flow. Users could quickly discover the best flight offers, like Nice-Montreal with AirCanada Rouge. Our contest, 'Do you speak Quebecois?', invited participants to test their knowledge of Quebecois French via four fun scenarios set in everyday Montreal. Soundcloud technology, complete with social media sharing prompts in the audio, gave users the feeling of being part of a creative community.
We also optimised viral potential by fully exploiting Facebook Open Graph, encouraging users to share the contest with friends winning a round trip Paris-Montreal with Air Canada, including five nights at the Intercontinental Hotel.
The results
Our banner campaign was highly effective, multiplying the conversation rates while optimising media buying. A distinct spike in ticket sales impressed the client, while our social media contest drove awareness of Air Canada's all-round great deals and the wonderful off-peak experiences the Great White North has to offer.