About the project
A new foot forward for heritage French brand
After a tumultuous few years, famous French shoe brand André found itself under fresh leadership by entrepreneur Francois Feijoo. His brief to Emakina: reviving the company with a new hybrid business model that combines physical and digital retail. Specifically, a new focus with digital its core, with unified commerce and outstanding customer experiences.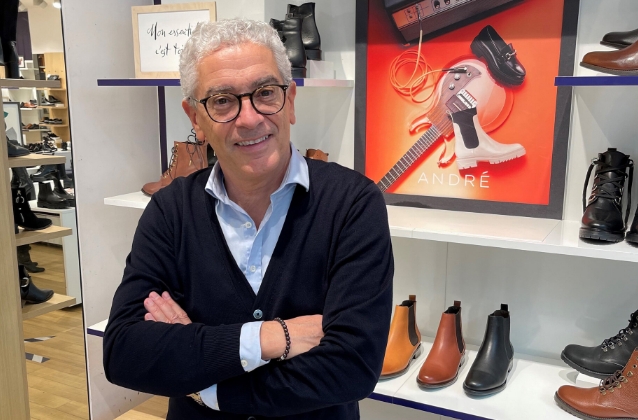 The challenge
When Emakina's help was enlisted in 2020, André has been through a rocky few years. In the last decade, its popularity started waning, with shoppers favouring digital stores with cheaper prices. It became difficult to continuously reinvent itself, changing ownership from Vivarte to Spartoo, and then – on the brink of bankruptcy – to former André CEO, Francois Feijoo.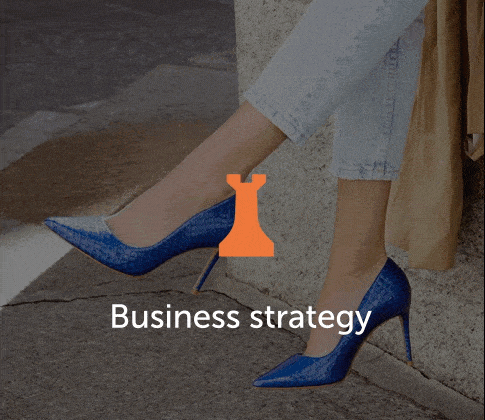 The company's strong bricks-and-mortar retail footprint weathered one storm after another. First there were the pension reform strikes of 2017, with stores suffering huge damages during riots and looting; then followed the 'yellow jacket protests' which also resulted in an overall sales drop for many chain stores. During this time, e-commerce wasn't a top priority at all.
The final nail in the coffin was the nationwide store closures because of the pandemic. But, with Feijoo at the helm, the mission was clear: reboot this historic brand by making the most of its strong store network. Emakina was asked to guide André on the many business, design, organisational and technology issues it faced and get the brand out of the Spartoo ecosystem in just six months – including ERP and e-commerce migration.
The bold goal
of sales in e-commerce in the short term
Our solution
As the User Agency, we first focussed on who the André consumers are: the different target markets, what they journeys are and how their paths cross with André. Next, we ran interviews to highlight the current pain points. Since most stores are in city centres, space is very limited so they don't stock as wide a variety of styles/colours/sizes as today's customers expect. With these insights, we could work on optimising inventory and delivering a more enjoyable, seamless customer experience.

Then through business design sprints – a hallmark of Emakina's agile way of working – we set clear priority guides to frame the functional and technology parametres of the project (a minimum viable product). Based on this, we made a gap analysis with out-of-the-box features of market-leading e-commerce solutions and then built a business plan through a total cost of ownership analysis. This included plans for André to deliver a complete omnichannel experience including click-and-collect, retail reservation and ship-from-store.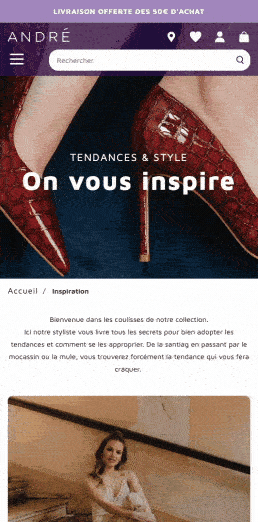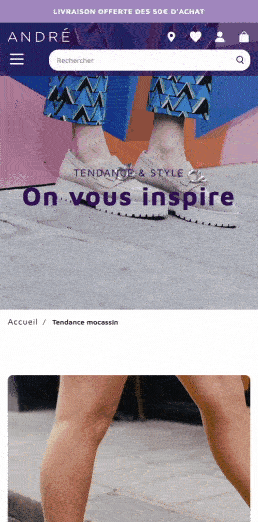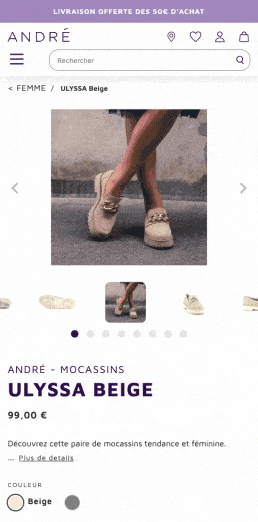 For a brand-new omnichannel experience, André relied on Emakina's technology-agnostic approach to choose the right platform partner. The French e-commerce leader Proximis emerged as the perfect fit for André's vision of truly unified commerce. A long-standing partner of Emakina, we've collaborated with Proximis on many projects over the last decade.
Emakina worked closely with a small André marketing team to design a user-centric site that appeals to shoppers of all ages. The vibrant new design showcases André's beloved in-house ranges as well as international brands like Adidas, Havaianas, Puma and Kickers. Proximis' built-in order management system helps the company to easily manage the fulfilment of online orders.
The result
Yet another successful project pulled off during the pandemic, the successful revamp was done in just six months with a tight schedule of ten sprints. Proximis' focus on sales with an inherently customer-centric focus paid off. Now customers can truly shop where they want, when they want, while getting purchases the way it suits them.
Loyal André fans now enjoy more a streamlined and coordinated customer experience, while staff members benefit from more efficient processes in store, including a mobile point-of-sale function to access inventory from a smartphone. André's e-commerce sales now easily meet the short-term goal of 10-15%, with an impressive conversion rate of 3.3%.