about Close the Gap
Bridging the digital divide
Close the Gap is an international social enterprise that aims to bridge the digital divide by offering high-quality, pre-owned computers to educational, medical and social projects in developing and emerging countries. Since 2003, it has already received more than 1 million computers from companies all over the world, supporting over 6000 projects worldwide.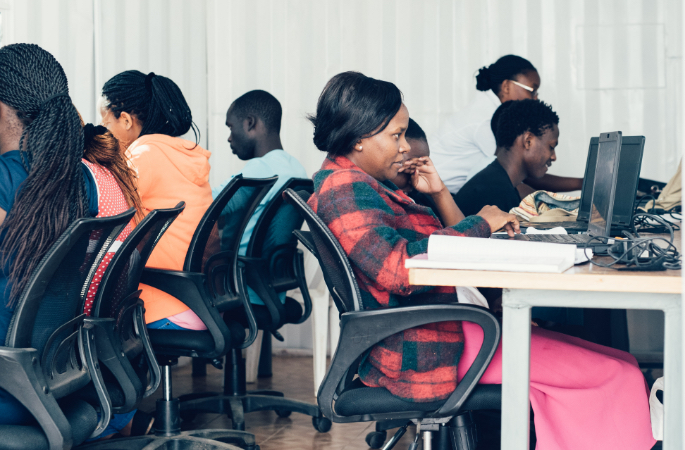 Slick online home for a leading social enterprise
What started as a student project in a windowless university basement in 2003 has evolved to a thriving social enterprise with Archbishop Desmond Tutu as its patron. Emakina is proud to be a long-time digital partner to inspiring non-profit organisation, Close the Gap.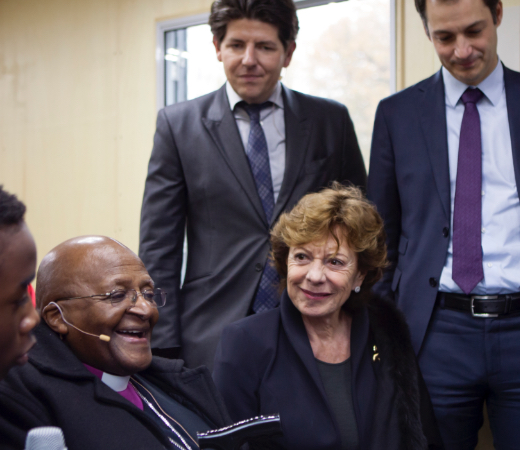 Founder Olivier Vanden Eynde's idea was simple: what if you could collect decommissioned computers, refurbish them and ship them to schools in Africa? Over nearly two decades, this idea exploded to touch on the lives of vulnerable children, refugees, disabled learners, mature students and many more in need. From women learning to code in Afghanistan to a society for the blind in Kenya; from an HIV prevention project in South Africa to installing solar-powered computers in rural Tanzania, Close the Gap's work is far reaching and profound.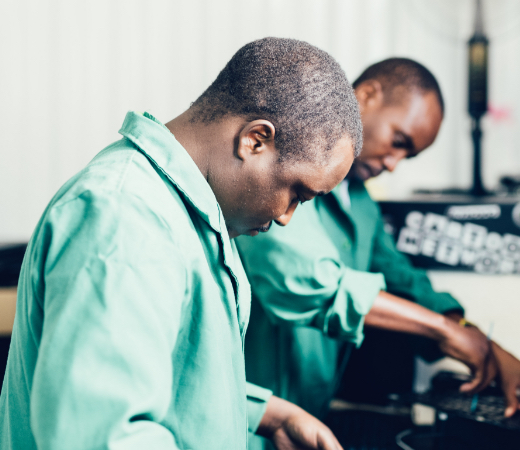 Levelling the playing field
Like Close the Gap, Emakina is a big believer in 'Digital for Development' – a key ingredient to improving educational and economic prospects in developing countries. We've partnered on several pro bono projects, such as the design of annual impact reports and creating visuals for a mobile phone collection project.

So successful was this in helping drive collaborations with big-name partners, that Emakina was asked to assist on a wider communications strategy. This included a refreshed corporate identity and a website matching the energy and ambitions of this forward-thinking organisation.
"It's my life's mission to close the gap, between businesses and society, rural and urban, rich and poor, by giving people access to new technology and the training to use it."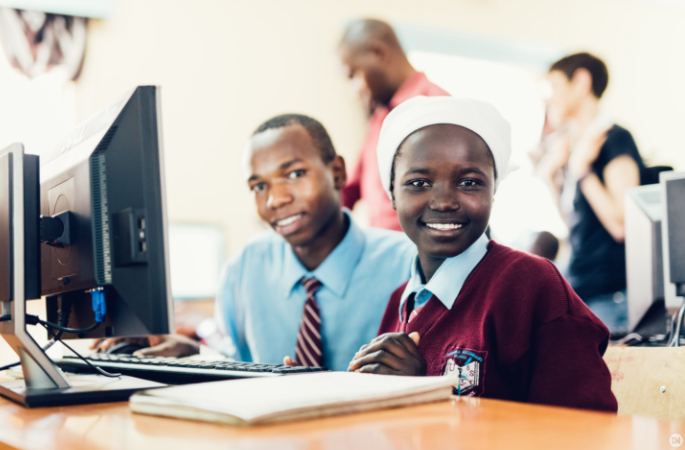 Working in close collaboration
We set up a dedicated team, bringing together all the expertise required from project management to front and back end engineers. We worked closely with the client, from concept, design and architecture to selecting technologies and developing the site. Just as Close the Gap gives people tools to take their fate in their own hands, Emakina proposed technologies that truly empower the team. An open source content management system allows for flexibility and fast updates – in particular in the often-visited News section.
In addition to consultation, guidance and training videos, our experts quickly solved practical questions in a collegial way. This process was a fine example of 'agile' as a real and efficient way of working together, beyond the buzzword.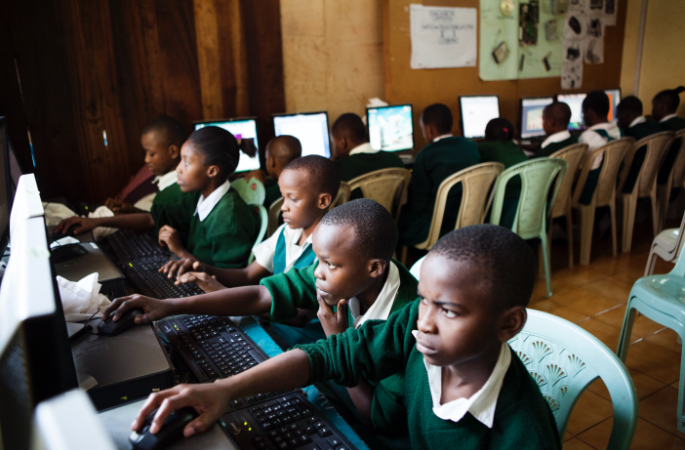 A bright and inviting result
On the fresh responsive platform Close-the-gap.org, you'll discover everything about the organisation and its team, their activities and partners. From the homepage – with quick prompts to donate, apply for computers or partner with Close the Gap – there is a coherent structure. Carefully selected images, clear copy, and balanced design and use of colour make the experience positive and pleasant.
The website makes every action tangible, from revitalising company computers to contributions in kind, from adopting a project to participating in e-recycling initiatives. Its impressive statistics and numbers are displayed in striking infographic-inspired counters all over the site, adding visual interest. Standout features included an interactive map, from which a visitor can browse projects in more detail, and a vibrant, ever-changing news section.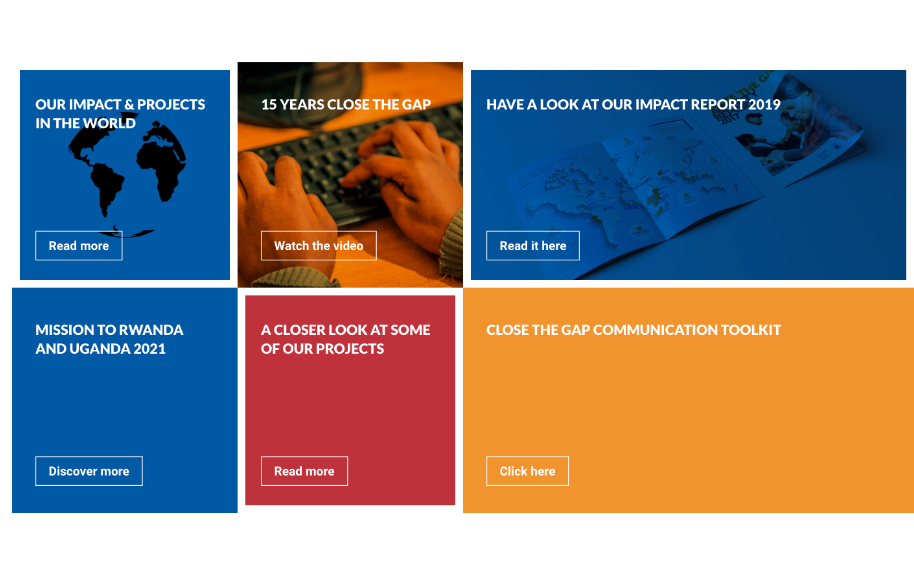 "If I have to describe our collaboration and the final result of our new website in one word, I will undoubtedly go for 'Fantastic'! What this team has accomplished is really incredible. We were 100% on the same wavelength, and their creativity and dynamic approach have ensured that Close the Gap now has a pearl of a new website. I want to thank them for their months-long and tireless efforts!"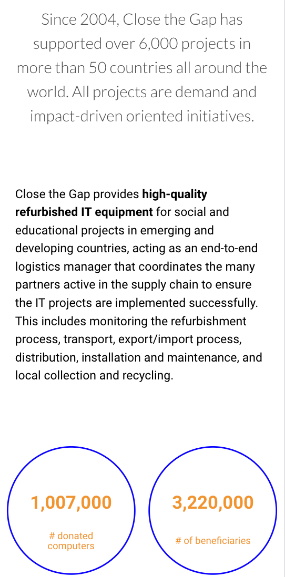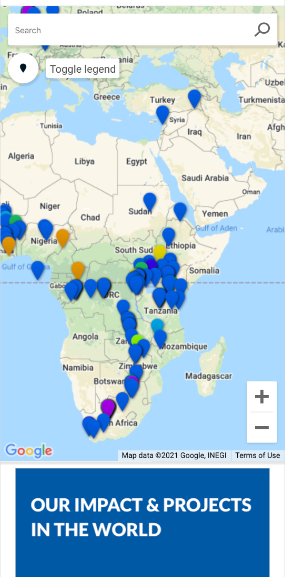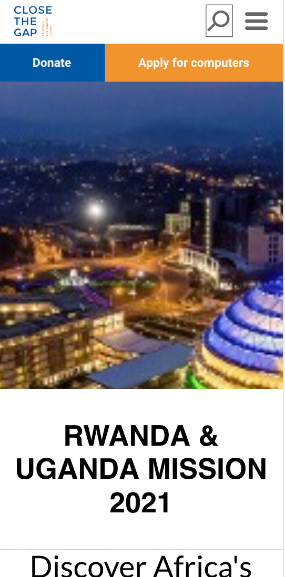 "This is a perfect example of a collaboration that boosts our organisation in our mission to reduce the digital divide and create positive social impact in Africa and elsewhere."