Project description
A brand identity fit for the digital world
In early 2022, AXA GCIC was acquired by new shareholders and announced its name change to Hayah. The company has been offering life and medical plans to individuals and corporations since 2014. Emakina helped the company with their brand strategy and new visual identity.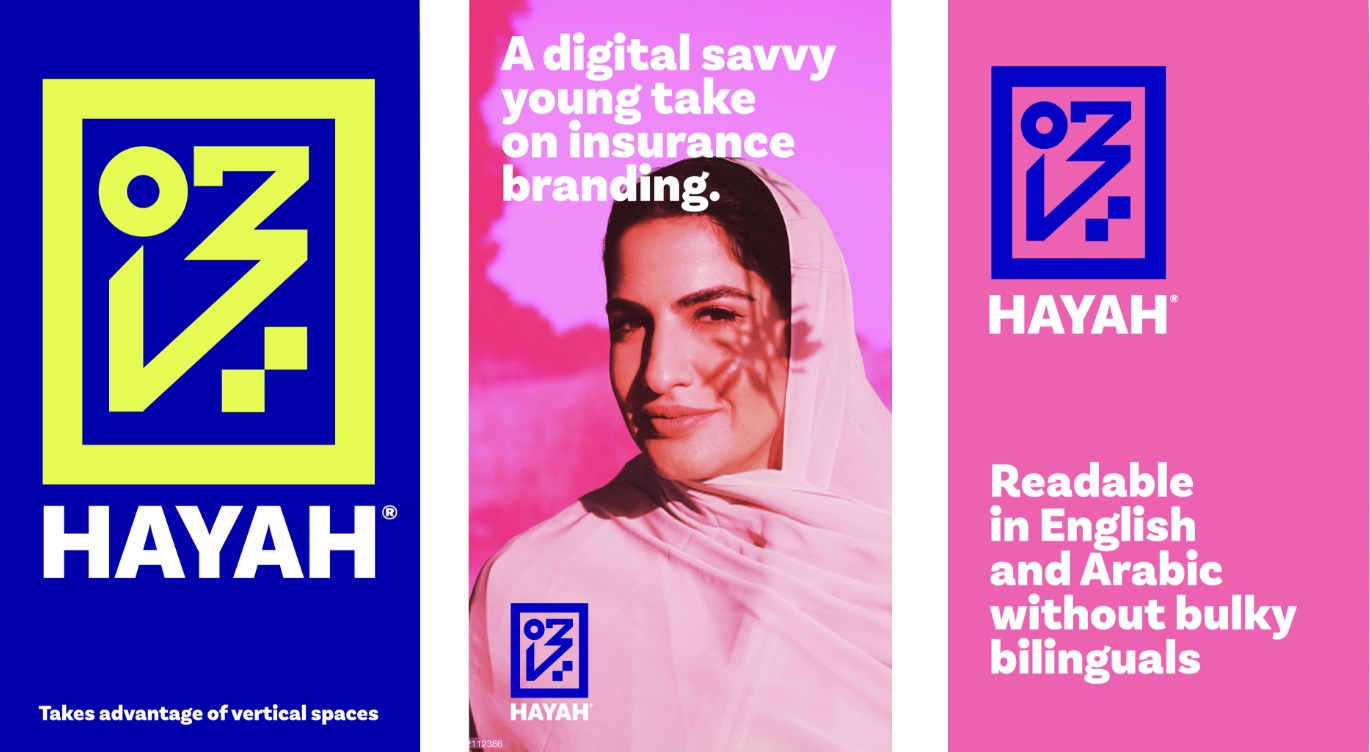 UAE's top digital-first insurance company
Hayah Insurance Company (formerly AXA Green Crescent Insurance Company) is a leading, digital-first life insurer in the UAE. They are headquartered in Abu Dhabi and listed on ADX. A trusted pension, life, savings, retirement and health insurance provider, the company is known for its digital innovations and fresh approach to insurtech.
The challenge
After the exit of AXA from the joint-venture AXA GCIC, existing local shareholders contacted Emakina for guidance with their rebranding. The main challenge was to create a distinctive, fresh brand with a start-up feel that would resonate not only with Gen X and Baby Boomers, but also Millennials and Gen Z. Insurance products are not common to the younger generations, so it was important that the tone of voice and brand felt relatable to them (while preserving the trust of existing customers). Emakina's mission was to develop a new brand strategy and identity that ticked all these boxes and set them up for a new era of success in the Emirati insurance sector.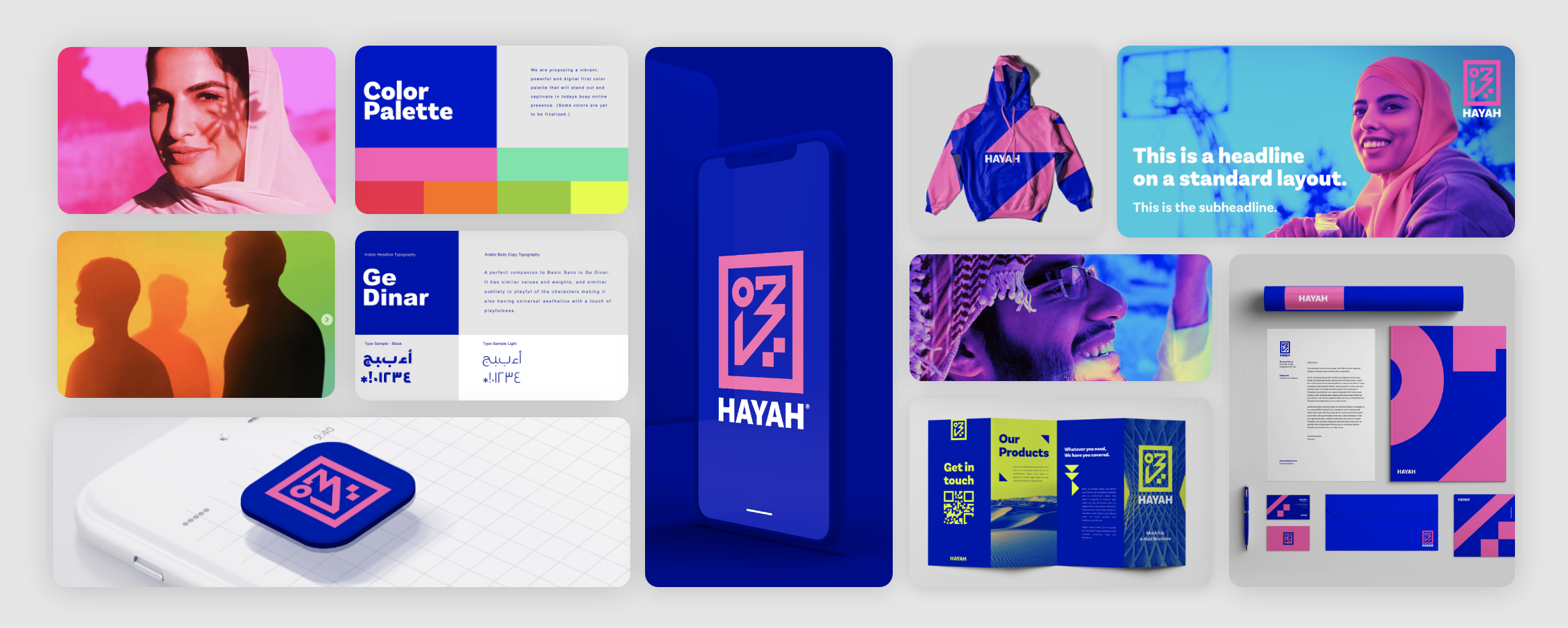 Our solution
The project was led by an award-winning team of Emakina experts, who worked for over six months to develop the new brand identity for Hayah. Insights were taken from research, user testing, digital surveys and panels focusing on the areas of differentiation across industry standards, as well as colours and typographies related to the brand. The Emakina design team transformed these insights into a new brand identity that is fit for the digital world.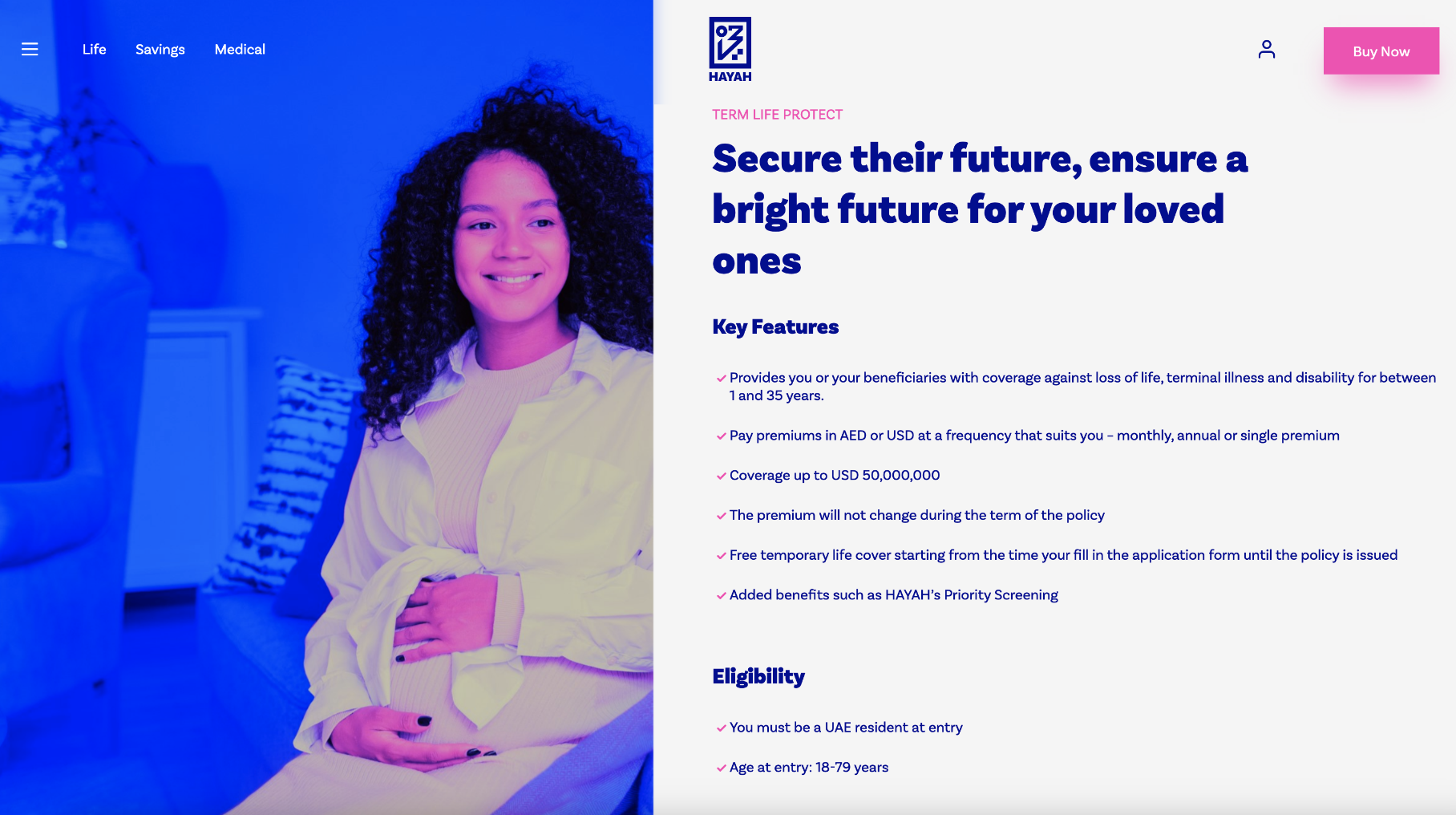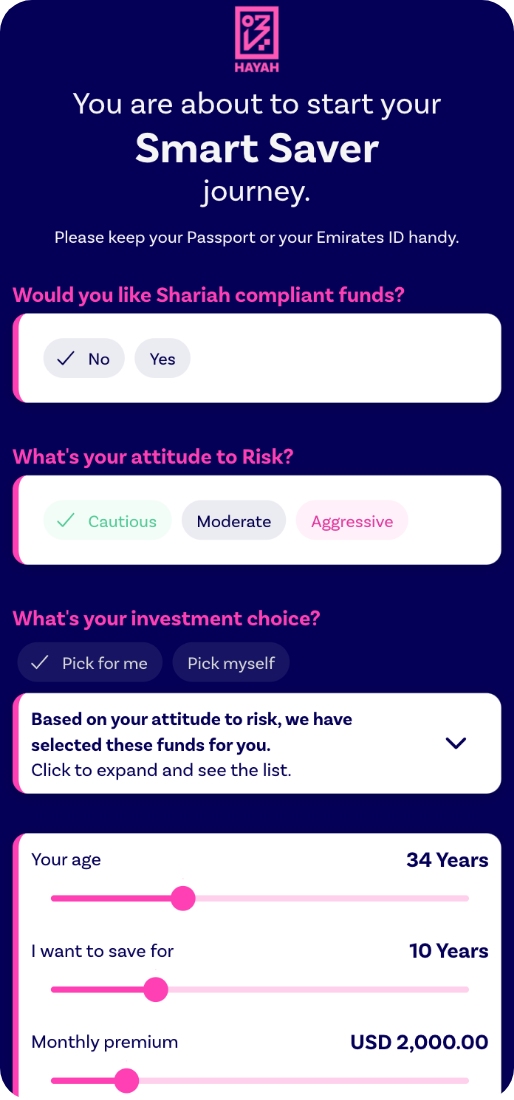 By using design thinking, we brought an idea to life that is inclusive, relevant and refreshing to the regional insurance market. The team created a new identity that not only talks to younger generations, but also resonates with existing and corporate clients. The brand tone of voice was equally important and went through many iterations until the perfect brand voice was defined, complementing the strength of the new brand name – Hayah. In Arabic, hayah means life. And to people in the UAE, Hayah.com now means progressive, technology-led insurance. The name resembles the brand's mission to be both modern and refreshing, but still true to its Emirati and Arabic roots.
Results
After developing and designing the new brand identity for Hayah, Emakina was asked to create all launch materials, including external and internal corporate branding. When the brand ended the earnout period with AXA GCIC , and Hayah was launched, hundreds of industry partners, clients and professionals congratulated the CEO and board of directors on the well-received brand identity and launch. For us, the brand builders, the acceptance of the public and the brand's growth in such a short period of time has been the greatest highlight.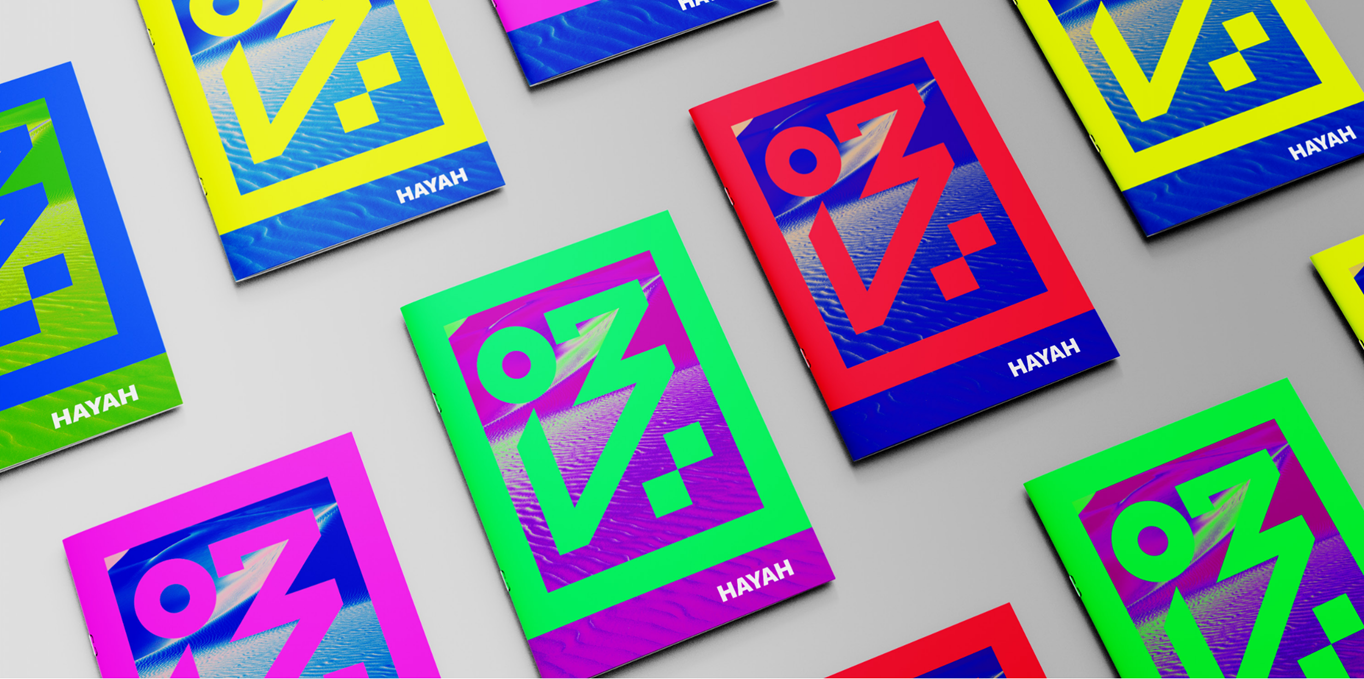 Building a new brand within the insurance industry that is as distinctive and refreshing as Hayah required intense collaboration from both parties. The result? An identity that revolutionises an industry which has not seen much innovation in the last 20 years – laying the foundation to become an iconic brand for years to come. Emakina is proud to have been afforded the trust to transform Hayah into a digital-first brand that speaks to all its users.