About the project
Disrupting the category to celebrate simple decision-making
When the pandemic cancelled the much-loved Brussels Motor Show, Emakina was briefed to come up with a new recipe to transform the non-event into a great opportunity to increase Honda's visibility. The result was an impactful 360-degree campaign packed with charm and creativity.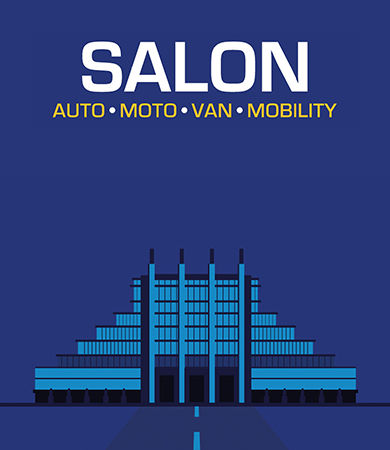 The challenge
Every year, major car manufacturers flex their muscles at the Brussels Motor Show. But since the pandemic cancelled the 2021 edition, how could Honda touch the hearts of Belgians if they can't meet them in person?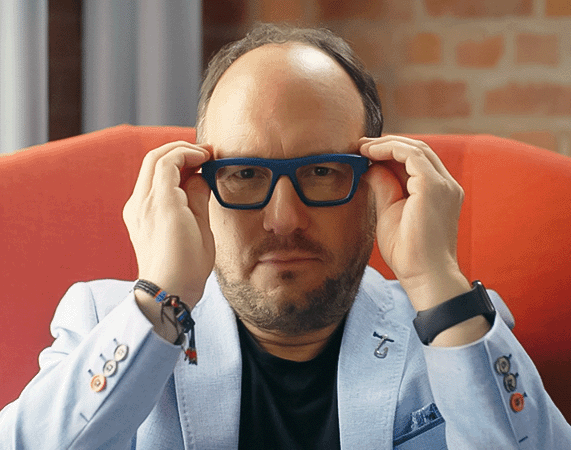 Our solution
When you buy a Honda, all the options you need are already included. You don't have to worry about choosing them, so you can focus on what really matters: your peace of mind. This has proven to be a winning strategy and a real plus for consumers. In a world of endless decision-making, it's one less thing to worry about. Honda makes our lives easier, and that feels good!
Based on this insight, Honda and Emakina came up with the campaign line: "Everything should be as simple as choosing a Honda." We decided to give the audience a new feminine look, with three personal stories and an original campaign in three phases. This refreshing take immediately stood out in an overly masculine sector.
3 Belgians
Each story concludes with the much easier decision of their car of choice: Honda Jazz, Honda CR-V, and Honda e. In the process, we travelled across Belgium and produced stunning footage – including drone shots.
Ultra-targeted banners
This was followed by a banner campaign with creative placement and targeting. Searching online for a house or shoes? You'll discover a corresponding banner message, whatever you're looking for.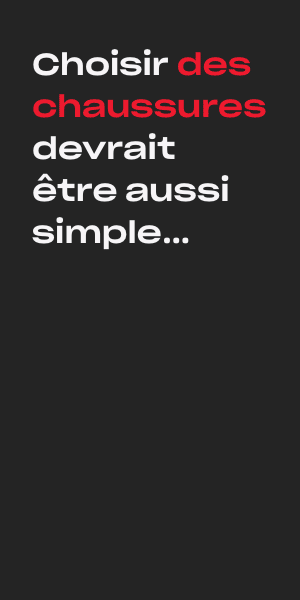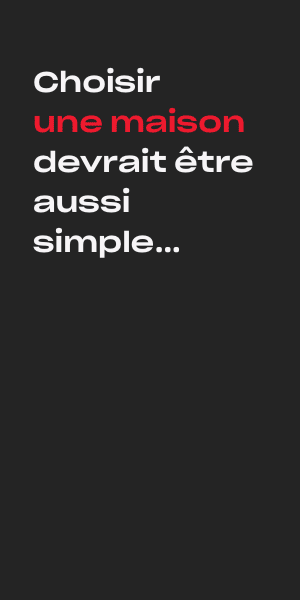 A smart lead engine in Selligent
With the help of Selligent Marketing Cloud, we captured and collected all lead information into the database. It enabled us to send hyper personalised emails and to do automated, real-time follow-ups on customer journeys. With the help of a new Selligent lead management system, Honda dealers can now enjoy an overview of all hot leads assigned to their dealership. They can also instantly confirm and book dates and times for test drives. Thus, Honda now has a unique view on leads from the first interest on a landing page to closing the deal.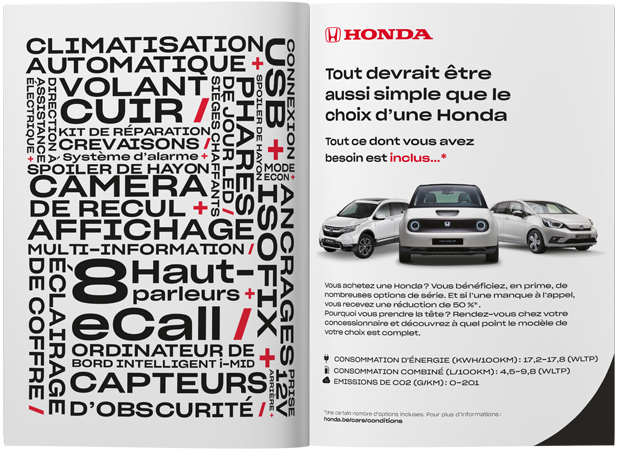 Radio and prints
The message was also reinforced by native articles and print in the national press. The third phase added banners and radio spots to attract prospects to dealerships.
The result
This comprehensive and ambitious campaign had to be completed in just two months. Despite the cancelled show, we managed to generate an impressive amount of sales leads for Honda plus a global conversation rate of 3.4%. The campaign truly captured the mood of pandemic and the feeling of decision fatigue most people suffer from, and responded with a positive spin on making choices.
Over

75%

reach with radio ads
"Emakina came up with a winning strategy and fresh campaign look that gave Honda real standout in the market. As always, they exceeded our expectations and brought us real results."