About iDBUS
Low cost travel platform ready for Olympics
iDBUS, the then-innovative bus travel solution from SNCF, targetted younger travellers on the look for a cheap, comfortable inter-city travel across Europe. They wanted a digital partner to help them promote this new coach experience through an integrated communication plan, in time for the London Olympics.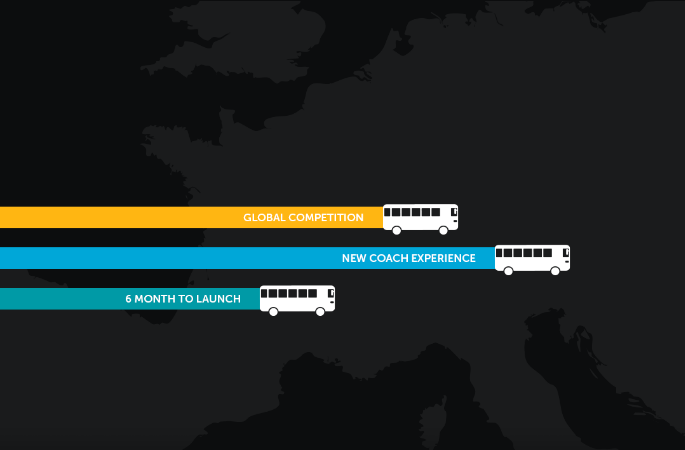 The challenge
SNCF partnered with Emakina to build a new brand for iDBUS and deliver an online sales platform across the UK, France, Belgium and The Netherlands. They also wanted a fully integrated service managed by a single agency that would deliver web development, copywriting, graphic design, hosting (plus maintenance & support), and SEO. The whole project had to be delivered within six months, in time for the London Olympics, and be able to meet the expected high demand.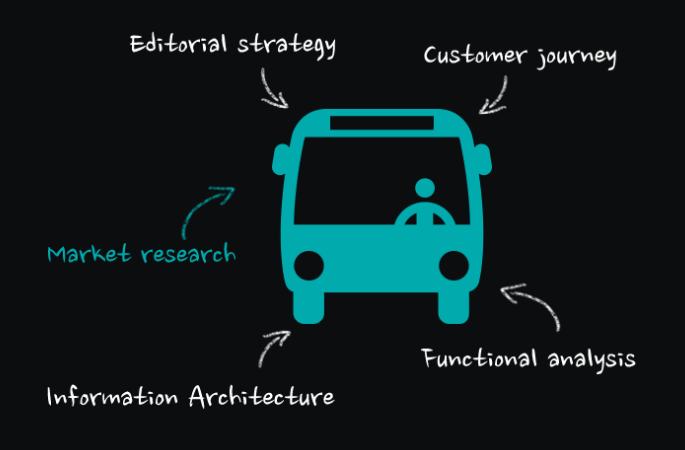 Our solution
Kicking off with market research, we discovered important differences between the four target audiences regarding habits, expectations, and the existing competitive environment. Next, we analysed and defined the customer journeys, information architecture, functional analysis, and editorial strategy. This demanded the perfect balance of inspiration, rationality, and emotion. The new branding and guidelines were the basis for the rest of the project.
We proposed a smart and intuitive website with a design that took full advantage of our user research and analysis. Our teams also provided video that efficiently spoke to our target groups, and produced a CRM flow (strategy, content, design & distribution) to pull in new customers. All this was backed up by an efficient and technically robust online reservations process.
The entire website was designed on Drupal, following the new iDBUS look, ensuring coherence across all assets: e-tickets, a series of navigational pictograms, newsletters, and a customised interactive map.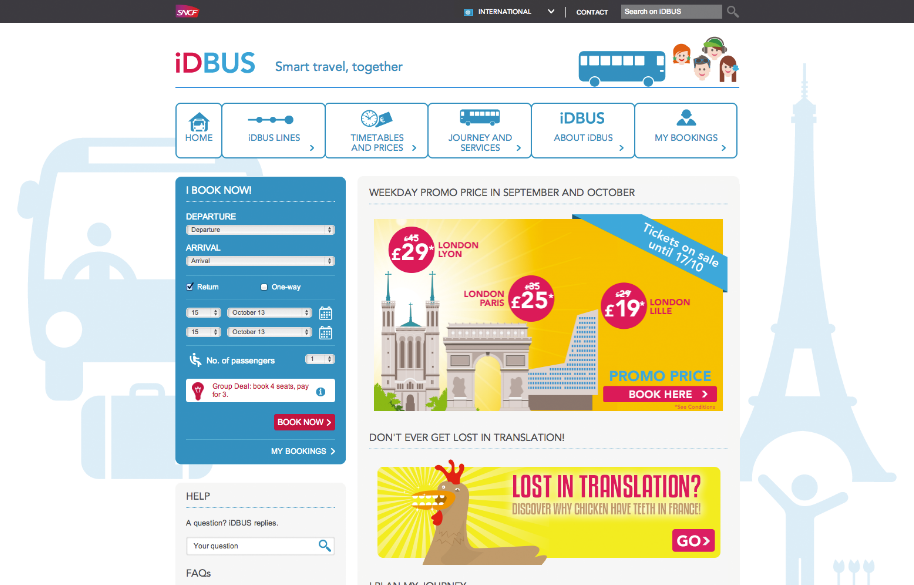 The results
Working within a very tight time frame of only six months, Emakina managed to deliver the entire project across four different markets in time for the London Olympics.
100.000

e-tickets sold (95% of total ticket sales)