Project description
Bigger. Better. Even more memorable.
Snow Space Salzburg chose Emakina.AT as its partner for the implementation of a brand new digital platform. Our task was to build a customer journey as smooth and exhilarating as the slopes themselves, and to connect up sales, marketing and service in a meaningful and effective way. With customer data consolidated and centralised, Snow Space Salzburg would have a single point of truth – easing employees' workload, and making the customer experience truly unforgettable.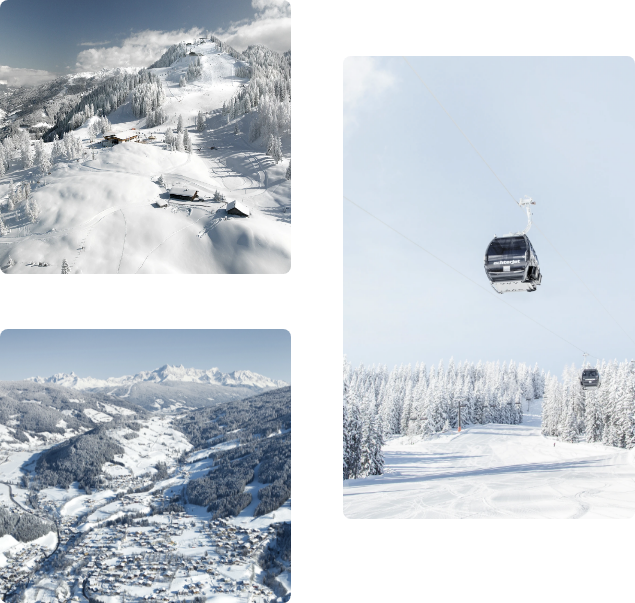 Three locations. One unforgettable adventure.
Snow Space Salzburg brings together 2 ropeway businesses and 3 ski resorts – Flachau, Wagrain and St. Johann-Alpendorf – into one premium experience. It guarantees professional and beginner skiers alike the best the mountains have to offer. With wide, well-groomed pistes, snow-reliability, great location, fantastic facilities and adventure for all the family, it's no surprise that Snow Space is such a popular vacation destination.
A smooth run, from booking to après ski
The challenge
Snow Space Salzburg's goal is to give guests as exceptional an experience online as they do at the resort itself, with a highly personalised, seamless journey. To achieve this, the solution needed to draw data together from a number of different sources into one central location. More challenges lay in the fact that the CRM, email and web store were separate from each other, and there was no consistent processing system for customer data. ​

Ever the innovator, Snow Space also wanted to go beyond the usual data mapping. Instead, the client aimed to offer deeper mapping. They wanted to be the first to track not just information like ski pass number and their purchases online and around the resort, but skiers' performance and activity on the slope. They could then use that data to give bespoke guidance, and access to special offers.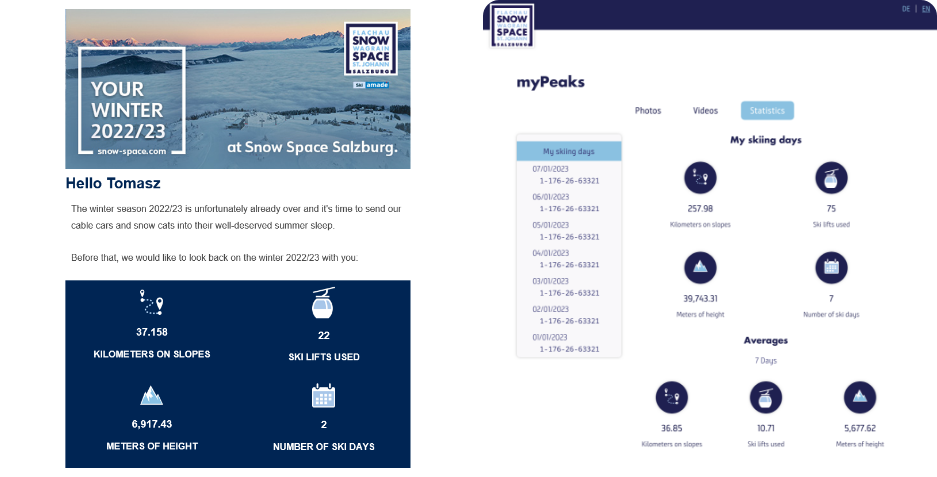 Our solution
We're specialists in – and huge advocates of – co-creation, and always encourage this approach as part of the solution process. Through close collaboration and regular workshops, followed up by testing and training within the resort itself, we could get to the heart of what guests want and need and ensure that every client requirement was met.

Armed with all that rich information, we could then build out our solution. Using Salesforce, we could bring together the disparate sources and systems, and join the dots to deliver a true 360° customer view and personalised customer journey. This in turn would deliver higher engagement and brand loyalty back to Snow Space.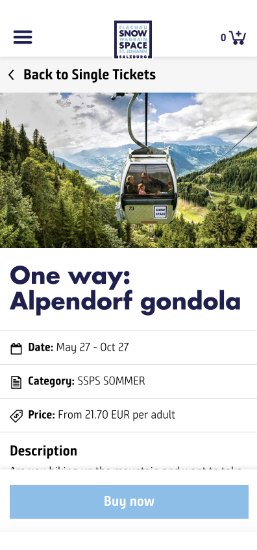 The results
Snow Space Salzburg is already known for its high tech resort facilities, but now has the online experience to match. The Salesforce ecosystem has delivered a fully joined-up digital solution that has transformed internal processes and allows the client to deliver a better customer experience and personalised service. All the data from marketing, services and the sales channels is now networked and providing valuable information back to Snow Space, to allow them to keep improving. With a 360° customer view​, the client can give guests an individual experience, before, during and after their skiing vacation.
Snow Space website
We consciously chose a partner outside of the ropeway industry because we wanted to benefit from their experience from different industries. We are the professionals in the ropeway business, and we needed professionals in the field of digitalization – and with Emakina we have achieved exactly that.