About the project
The Swedish Carbonara
One of Sweden's best-loved cheeses, Västerbottensost created a brand-new cooking cheese as a locally produced alternative to continental cheeses. It asked long-time partner Emakina to create awareness of the new product with a bold campaign that will inspire Swedes to try Västerbottensost with their pasta and risotto (instead of Parmesan). Our idea: make enemies to gain new fans…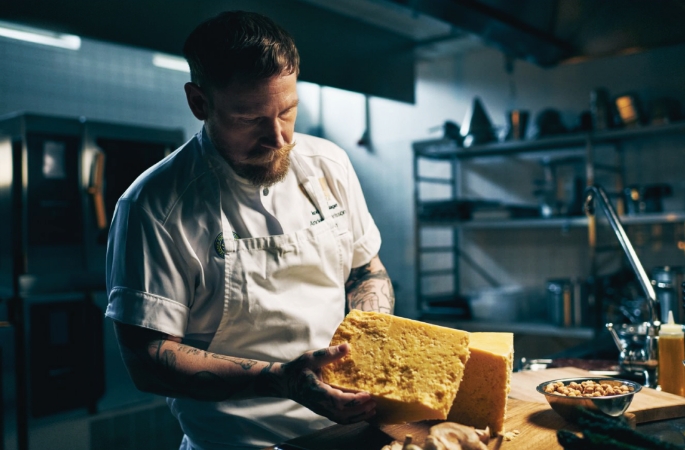 The challenge
Västerbottensost is a Swedish institution – a classic food tradition of festivities like Christmas, Easter, Midsummer and Crayfish parties. The rest of the time, Swedes also love cooking with cheese…imported cheese, that is. 60% of cheese sales come from stalwarts like Pecorino and Parmesan. Yet, people are starting to look for more locally produced food, so Västerbottensost saw an opportunity to broaden its product range and meet consumer needs all year long. Enter the new Västerbottensost Cooking Cheese – the first Swedish alternative to continental cooking cheeses. Our challenge: to convince people to leave Italian cheeses behind and make this delicious well-aged hard cheese part of their daily lives.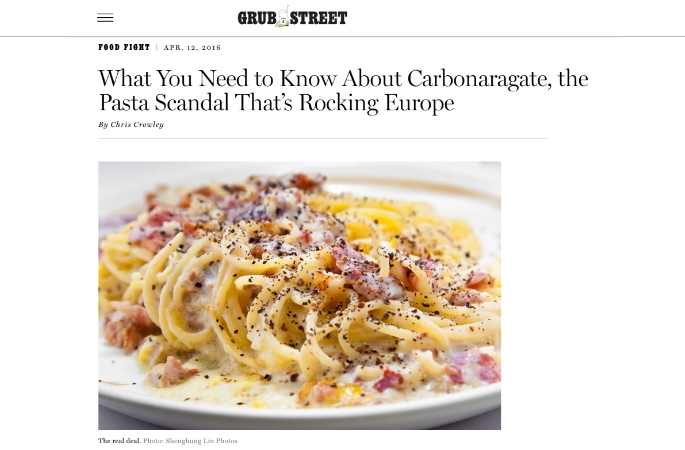 Our solution
The battle for grocery shelf space is fierce. So how do you stand out in this cluttered environment? With a very ballsy move: taking on the holy grail of Italian food tradition. Carbonara, after all, is a constantly debated topic, from dinner tables to the comment fields of YouTube, Facebook, Instagram and Twitter. Bacon or pancetta? Whole egg or just the yolk? Parmesan and/or cream? Peas?! Hell no / OH YES. There are almost as many Carbonara recipes as there are chefs, but at the same time there is only one proper way to do a real Roman Carbonara. If you don't follow the rules, it's simply not a Carbonara (at least if you ask Italians)! Carbonara purists are passionate about their dish. Who can forget the #carbonaragate scandal that rocked Europe in 2016?
So, our creative approach was to troll carbonara purists by breaking every rule in the Carbonara playbook, in order to create engaging content on social media. Simply put, our strategy was to make enemies to gain fans! Together with chef Anders Karlsson from the Swedish Culinary Team, we created a new pasta dish with Västerbottensost Cooking Cheese as the hero ingredient, along with classic Swedish flavours like suovas (smoked reindeer fillet) and heavy cream (the number one no-no of authentic Roman Carbonara). We called this dish The Swedish Carbonara and shared video tutorials and recipes on YouTube and Facebook, as well as on ads in magazines and newspapers. Goodie bags with the recipe and ingredients were sent to foodie influencers who shared the dish with their followers. All communication lead to the recipe and product page on the Västerbottensost website.

The results
Just as we anticipated, The Swedish Carbonara really grated with Carbonara purists and Italians living in Sweden. We received massive reactions and strong emotions in the comment sections. Yet… everyone else got hungry for a bite of this new dish made with a proudly Swedish cheese. Mission accomplished, The Swedish Carbonara established a new connection between Västerbottensost and pasta. The story got picked up by Swedish food and wine press and we helped the brand reach their Q1 sales targets. Creatively, we broke the category code by making enemies to gain fans and showed that the naming of a simple recipe can, in fact, be The Big Idea!