Philip Morris International
About Philip Morris International
A smoke-free transformation
Philip Morris International (PMI) is an international tobacco company leading a transformation to create a smoke-free future, and ultimately replace cigarettes with smoke-free products. Emakina is supporting this innovative company's drive to communicate its transformation across web channels.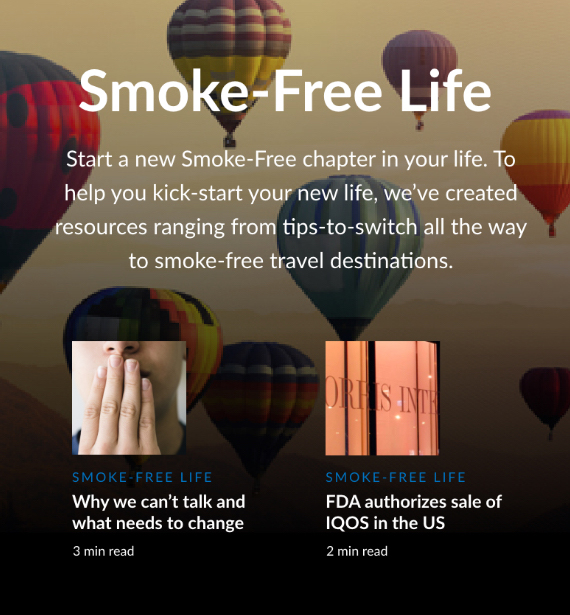 The challenge
PMI needed to revamp its corporate website to build trust and understanding amongst stakeholders about its vision of a smoke-free future. A rich, clear journey had to funnel users through its digital ecosystem to the right channels, with content for tailored for its key audiences.
While making the site interesting and informative for the general public, it also had to drive the corporate audience's engagement with investor relations and press releases, as well as careers and corporate governance information.
Our solution
A team of 35 people were involved at Emakina to launch the website—including 11 on a daily basis—and worked closely with PMI in Lausanne, Switzerland. Progressing with an agile mindset, the team undertook 15 successful two-week sprints before MVP launch and achieved 400% growth in efficiency.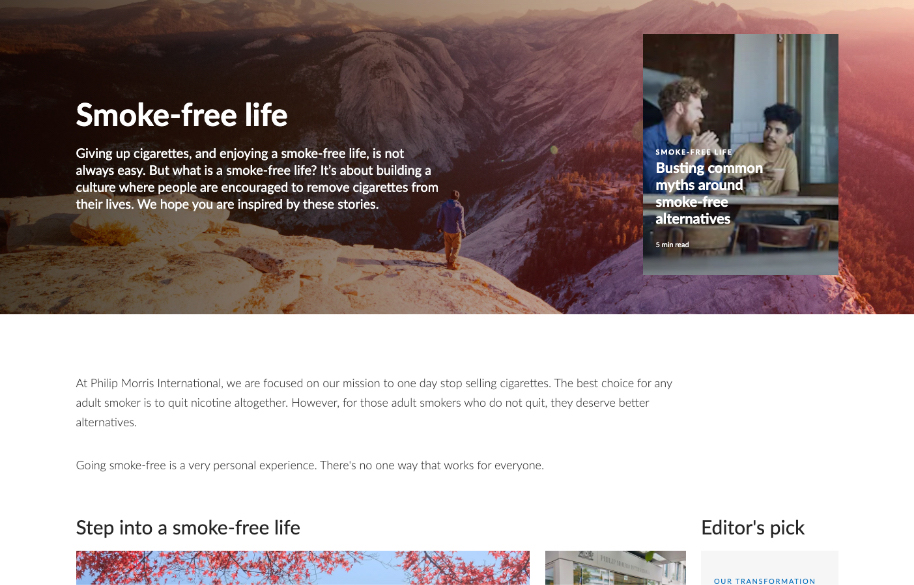 The result: a website that communicates PMI's transformation in a bold, committed, and clear way. The design, architecture and visuals draw visitors into a positive narrative, shifting effortlessly between corporate and scientific information.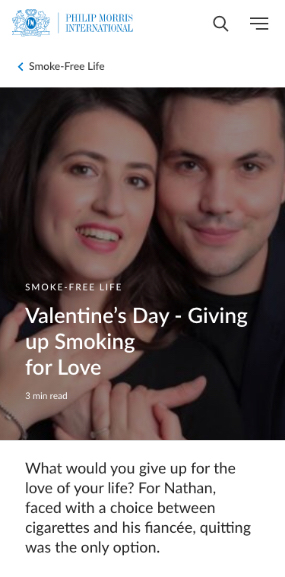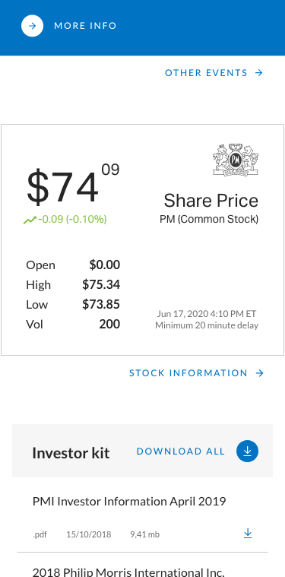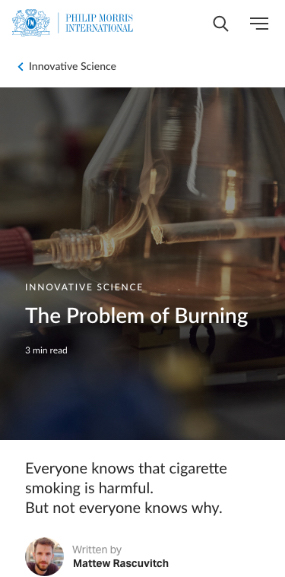 All content radiates clarity and professionalism. This is enhanced by strong visuals and videos showing real and relatable company spokespeople—balancing respect and gravity with their genuine enthusiasm about the company's transformation.
The technology
From a technical standpoint, the site also delivers superior performance on desktop and mobile, and cut initial load time from 18 seconds to 4 seconds. PMI.com is also SEO-optimized and meets accessibility standards.

This was achieved despite being built on top of the legacy code base, using a detached "handlebars" process, allowing for front- and back-end development to occur swiftly, mostly independently and in parallel.
The results
The site invites users to discover a welcoming, user-centric organisation with an exciting mission. Clear and informative, it tells a variety of stakeholders what they want to know via powerful copy, images and videos.

User engagement statistics in 6 months (October to April):
Qualified entries browsed on average for over 4 minutes and 25% engaged with the content.
170k

visited the investor section

130k

media contacts visited the news section

650k

job seekers checked out the careers
The overwhelmingly positive reaction from stakeholders led the organisation to benchmark this project.