About the project
Celebrating 100 years in head-turning style
To celebrate Maybelline's 100th birthday, we created and managed multiple campaigns to increase engagement and sales, while successfully launching multiple new products within a single year.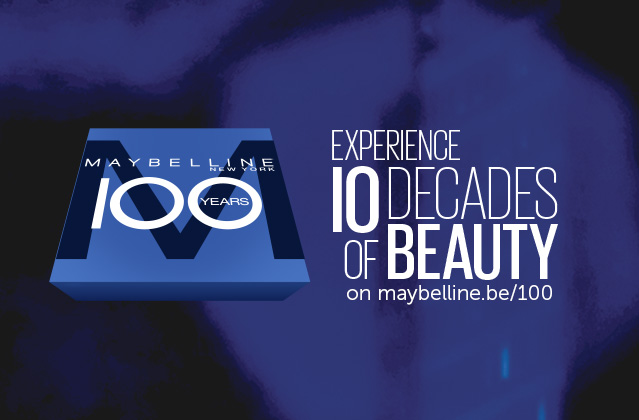 The challenge
A 100-year birthday is a major milestone for any brand. Maybelline wanted to engage and reward its loyal fans over the course of a year, to keep its iconic products top of mind. Emakina was asked to create a year-long campaign calendar that included social media competitions, ambassador campaigns and innovative product launches.
Our solution
To build a database, starting with social media, we presented Maybelline with social media ideas and a CRM programme. Our work included these highlights: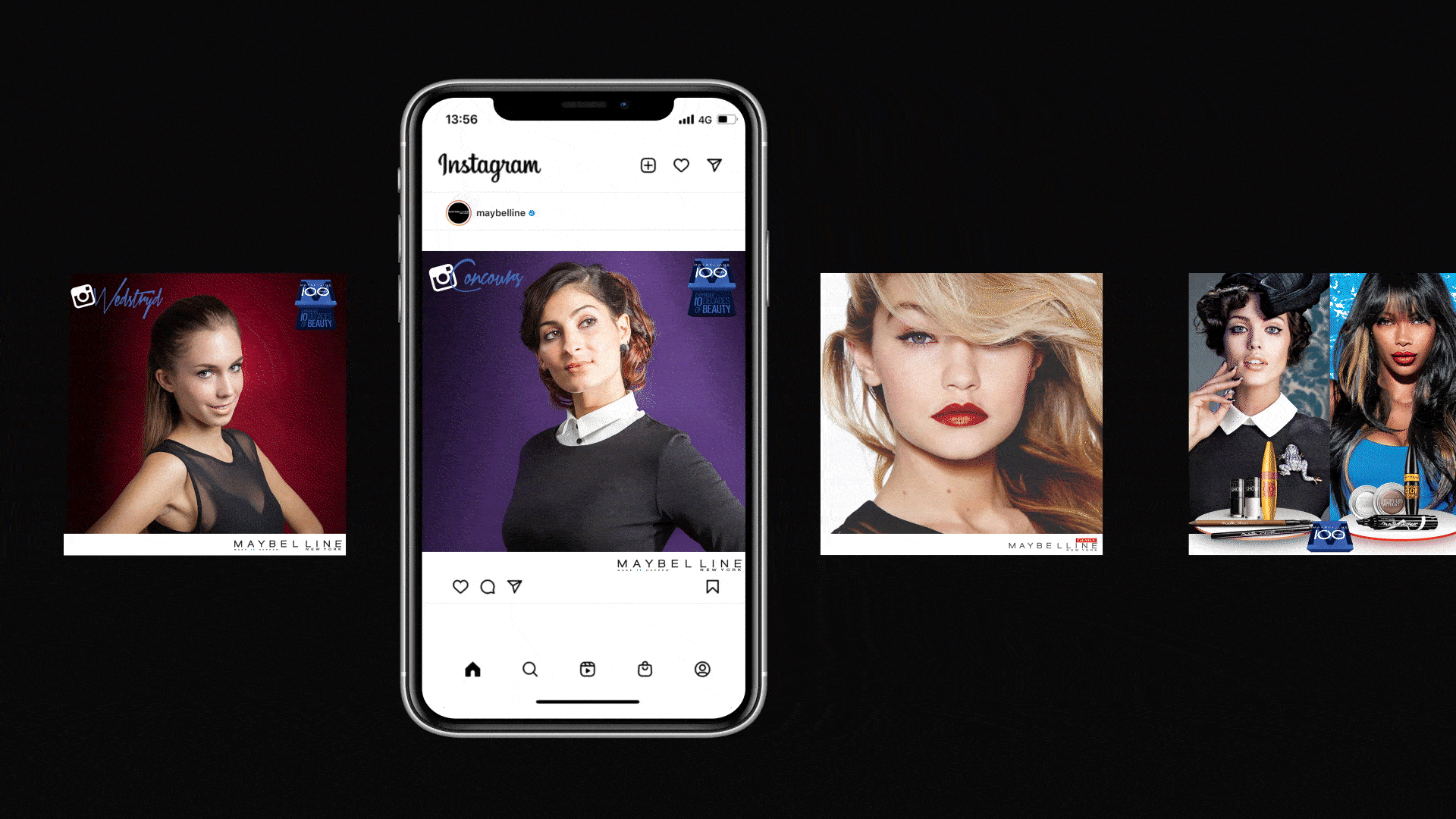 1. Community building
We initially powered the growth of our Facebook page with attention-grabbing competitions and smart community management. From there, we continued the conversation with must-click content that included tips and inspiration from '10 decades of beauty'. Regular smaller competition posts rewarded followers for putting their makeup skills to the test. Fans loved being part of the conversation and showing off their looks: 30% of all page content was community-generated. In one year, the Facebook following grew to 80 000 and we saw three times the engagement rate compared to competitors' brand pages.
2. Monthly emailers
To convert social fans into a database of subscribers, we built an email sign-up mechanic into our competition posts – rewarding them with an instant win of the most loved products on Facebook. The 10 000 new subscribers we gained received monthly updates as the campaign progressed, from tutorials and e-coupons to early access to contests.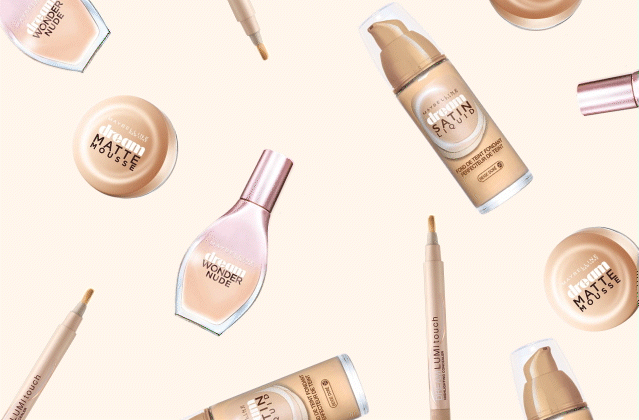 3. New product sampling platform
To further boost our email database ahead of new product launches, we created a new digital platform where followers could sign up to receive product samples. The platform also included a satisfaction survey to know their beauty needs. Over the year, 40 000 product samples were sent to followers.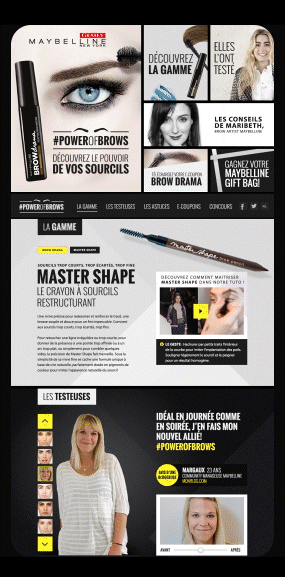 4. Innovative product launch
During the centennial, we helped to launch Maybelline's market-leading range of new eyebrow mascara products called Brow. Groomed eyebrows can really enhance someone's facial features and add drama to a face. Through our campaign #POWEROFBROWS, 10 fans were invited to test and honestly review the product on a new platform.
We also populated the site with helpful info, tips and guides on how to choose and use this novel brow mascara. The tutorials and content featuring our ambassadors concluded with honest before/after photos showing off the power of the product. People could not believe their eyes – they kept insisting that we were using Photoshop!

The Brow platform was Maybelline's #1 product launch of the year. It drew a whopping +200 000 visitors to the website and the number of e-coupon downloads far exceeded the client's expectations.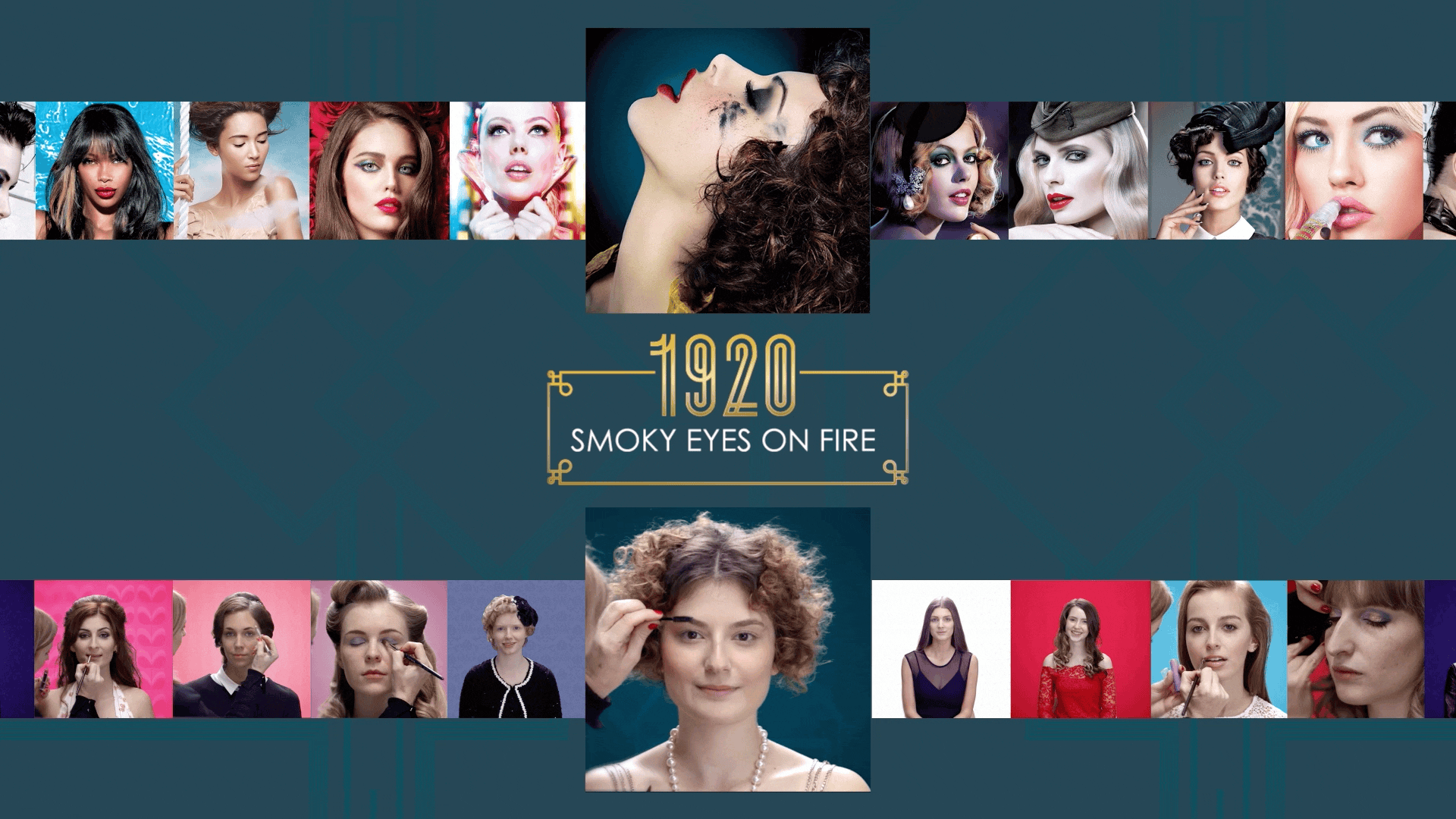 5. A celebration to remember
Finally, the main event. To commemorate 100 illustrious years, we created the ultimate anniversary website filled with engaging content. Each month, we included tips to recreate looks from a different decade, shared interesting brand history nuggets and even Spotify playlists filled with music from each decade. Every decade was presented with its own identity, look and feel, and tutorials by some of the most famous make-up artists from around the world. At the end of the year, we invited two influencers and eight fans to recreate 10 looks of 10 decades, recreating iconic styles from the 30s, 40s, 50s etc. We also created tutorials for people to try these looks at home.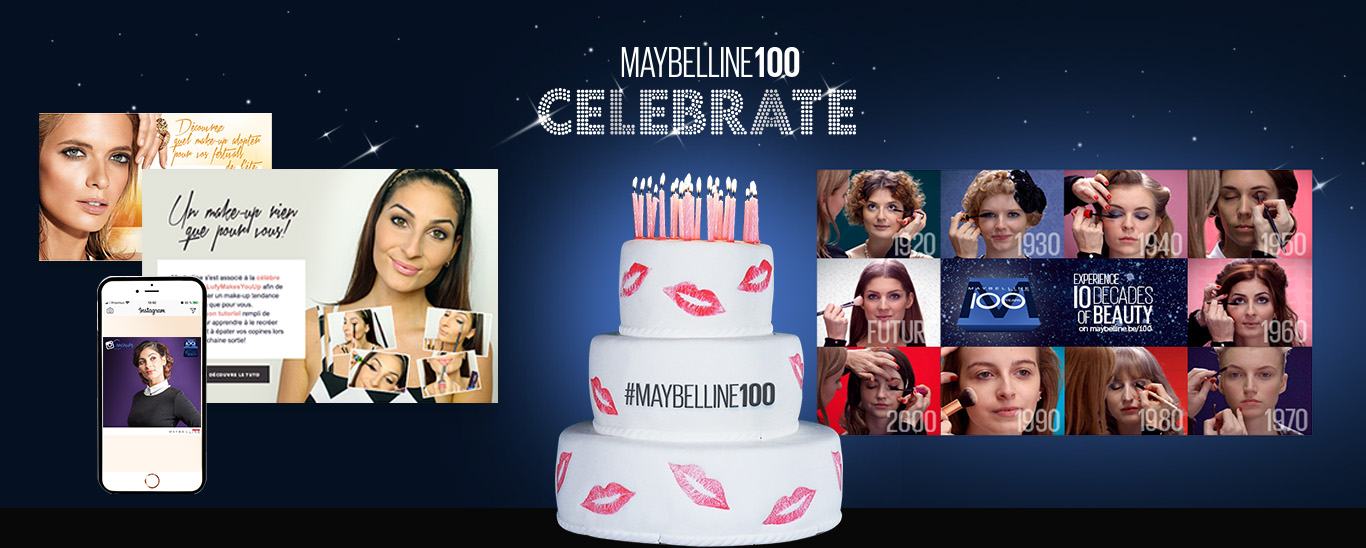 The results
Mission accomplished: every single campaign was a huge success, with plenty of positive growth during each stage of our planned campaign calendar. Over the year, we guided the audience from casual content consumption to contest entries, then to engaging product education and finally adoption of new products. This approach led to successful product launches and increased sales – the perfect way to honour the brand's 100-year heritage.
x2

the size of our Facebook

following

new

email

newsletter subscribers